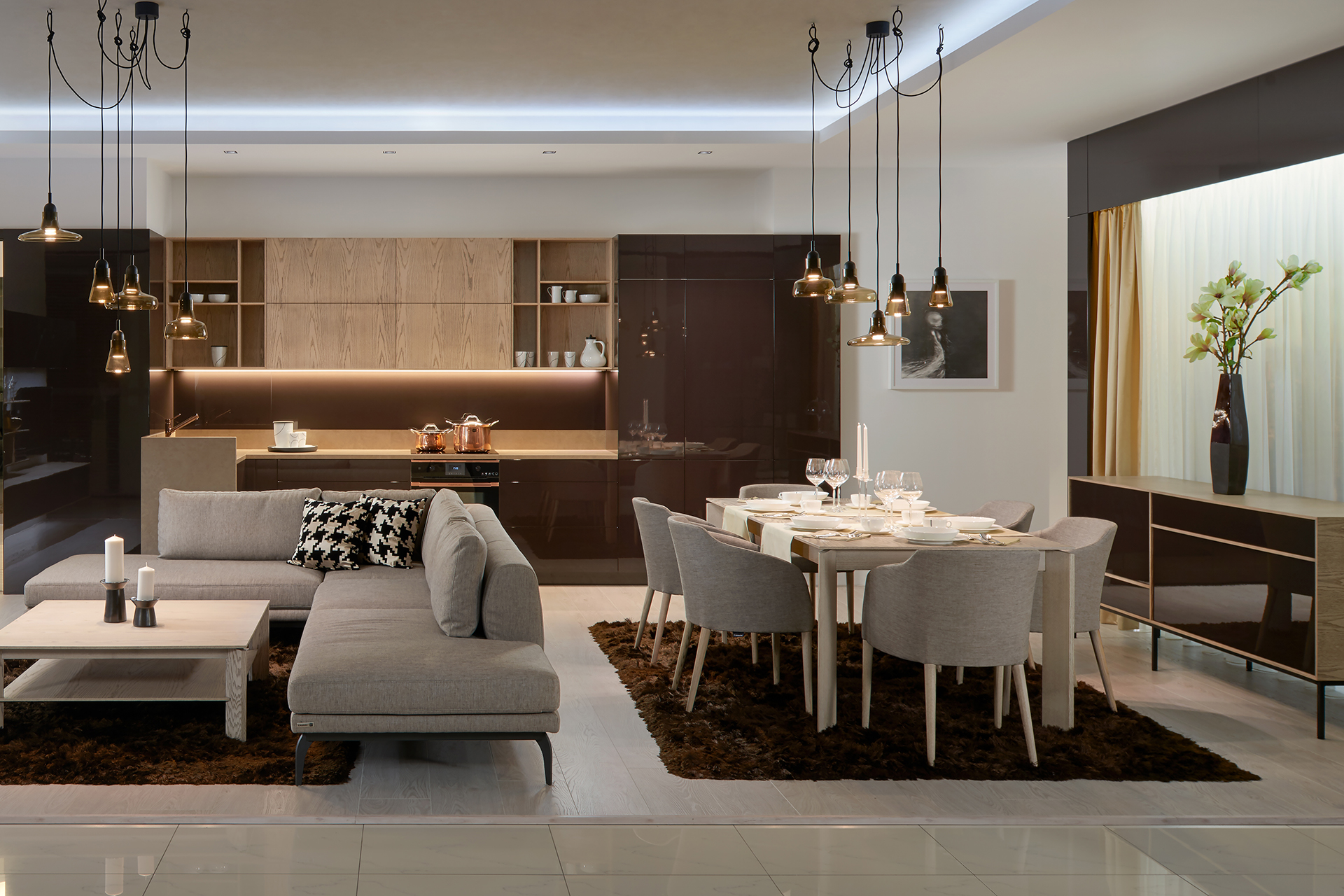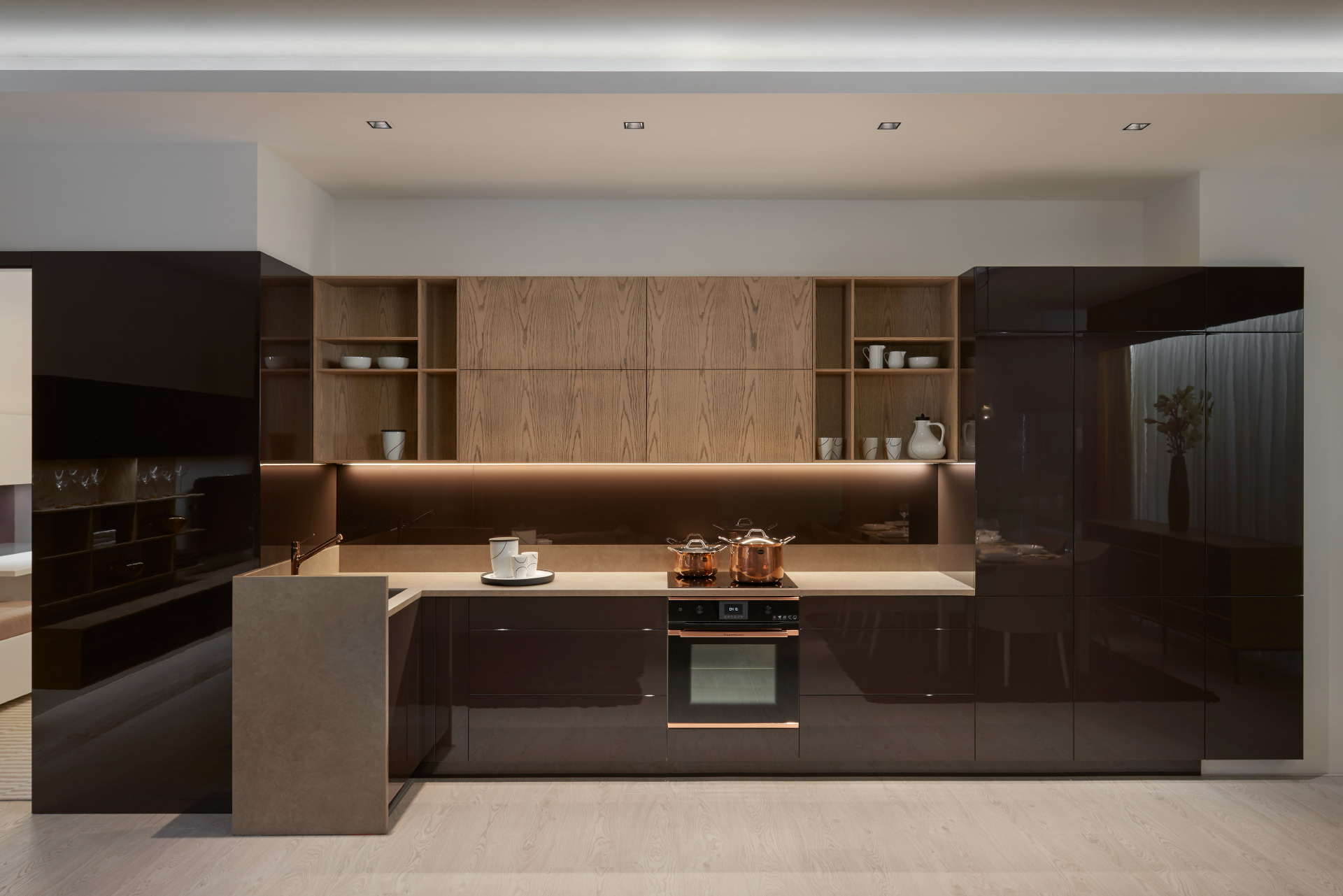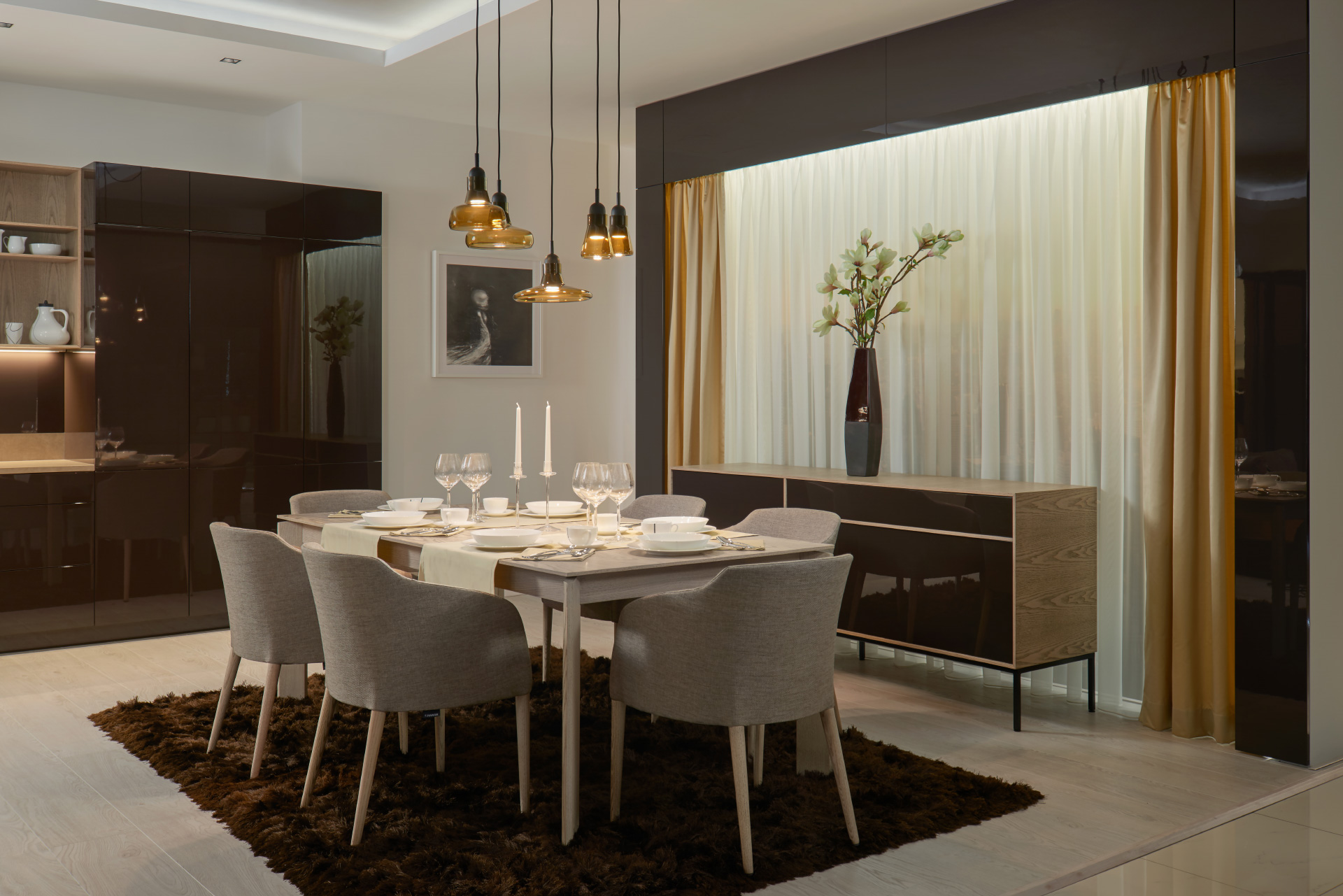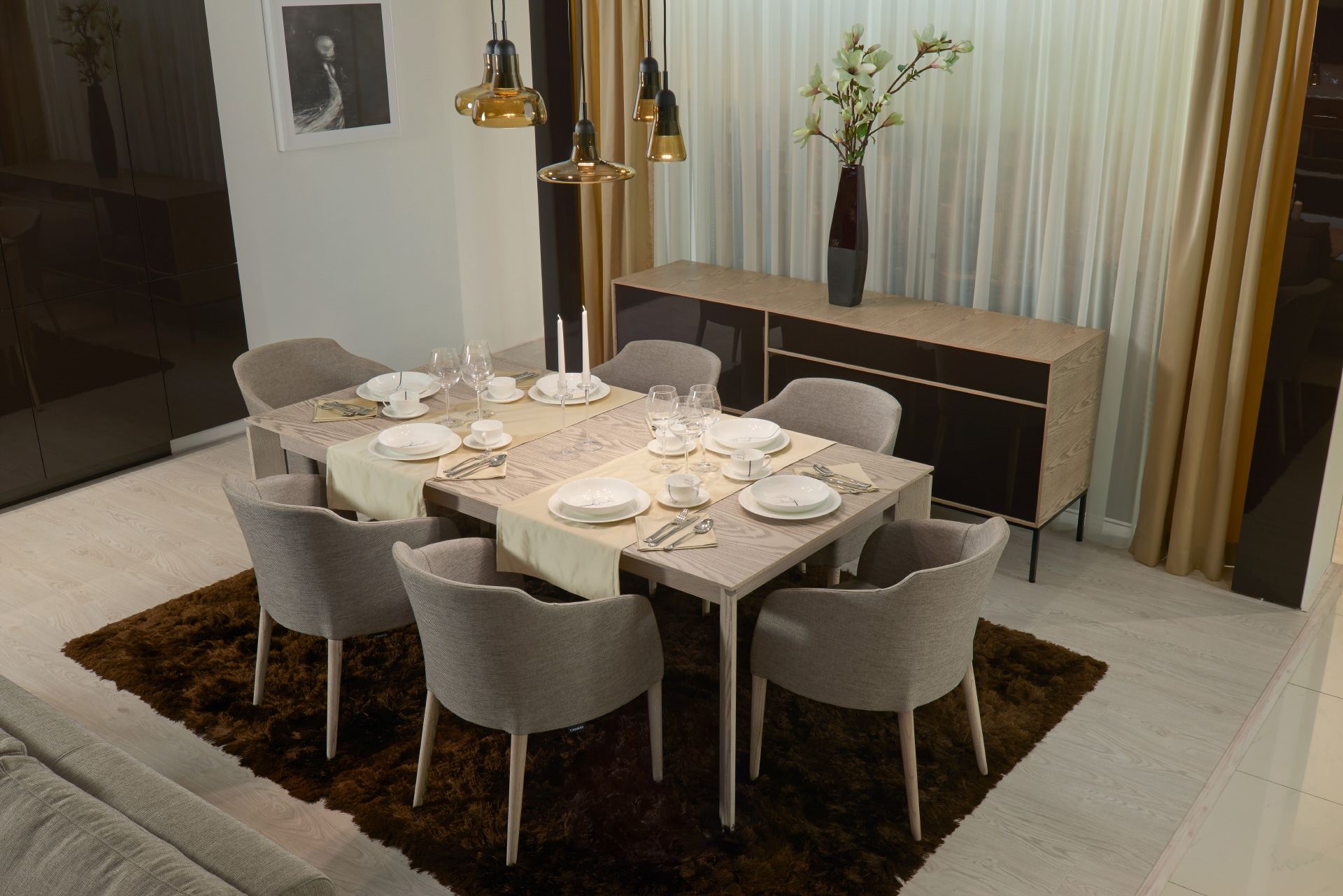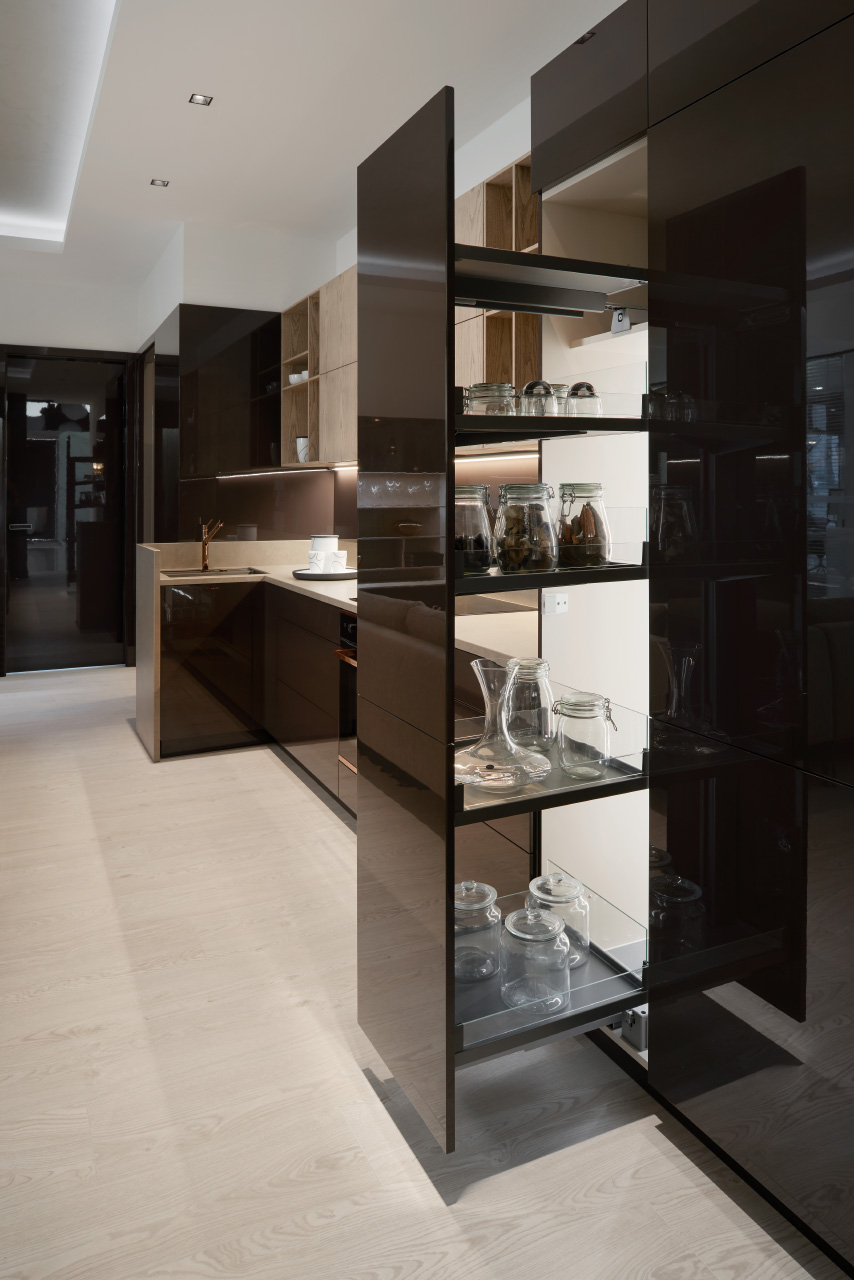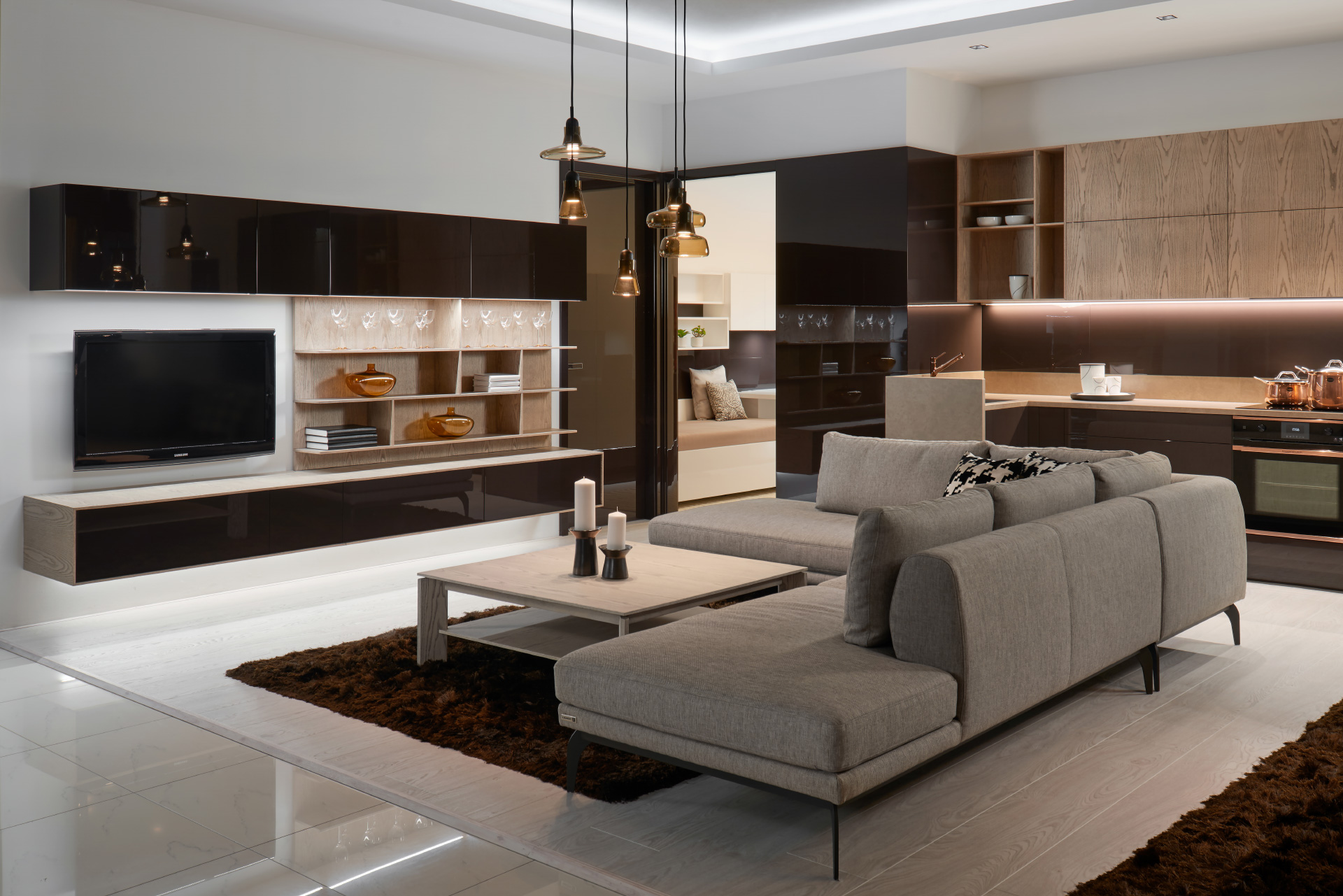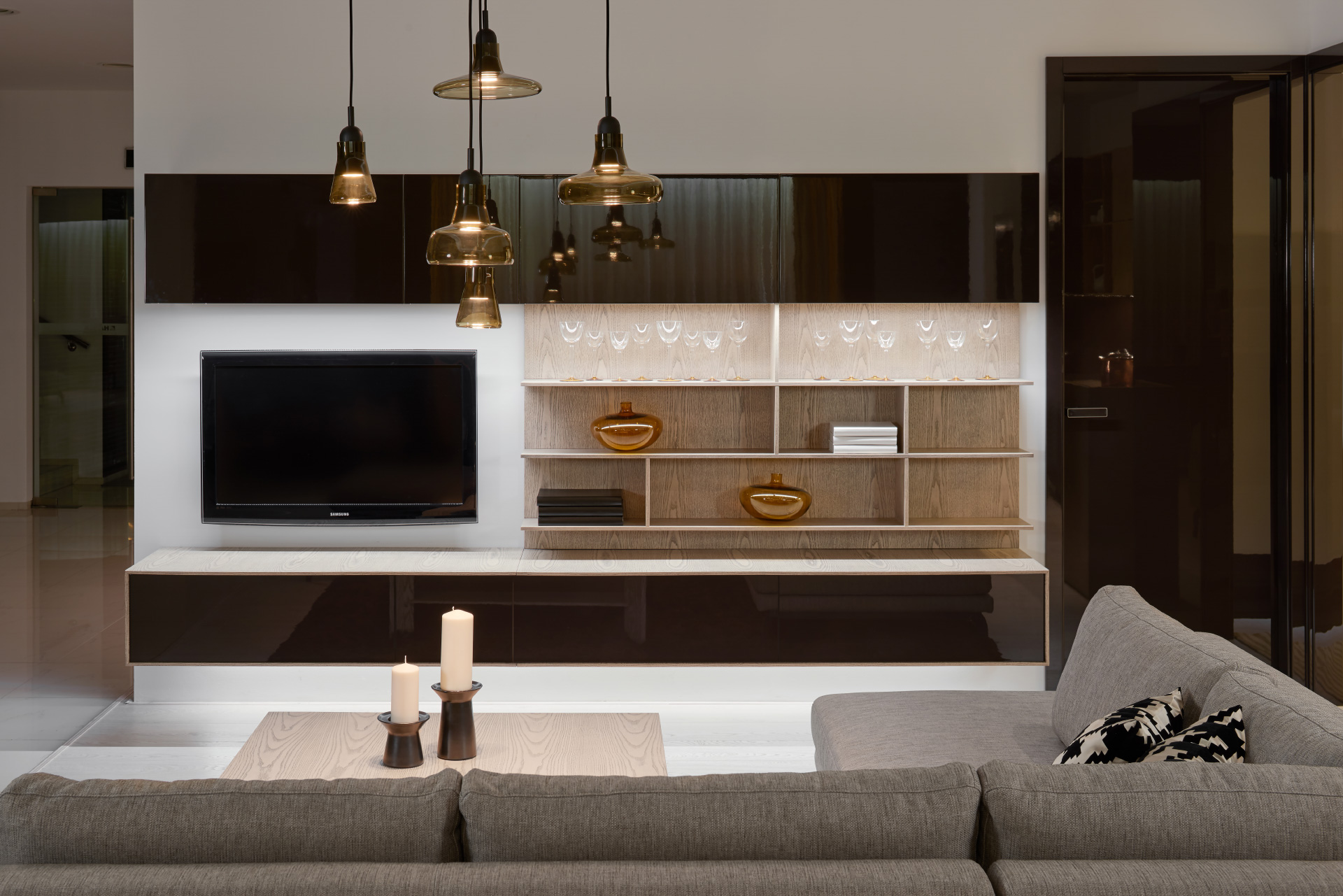 LINE kitchen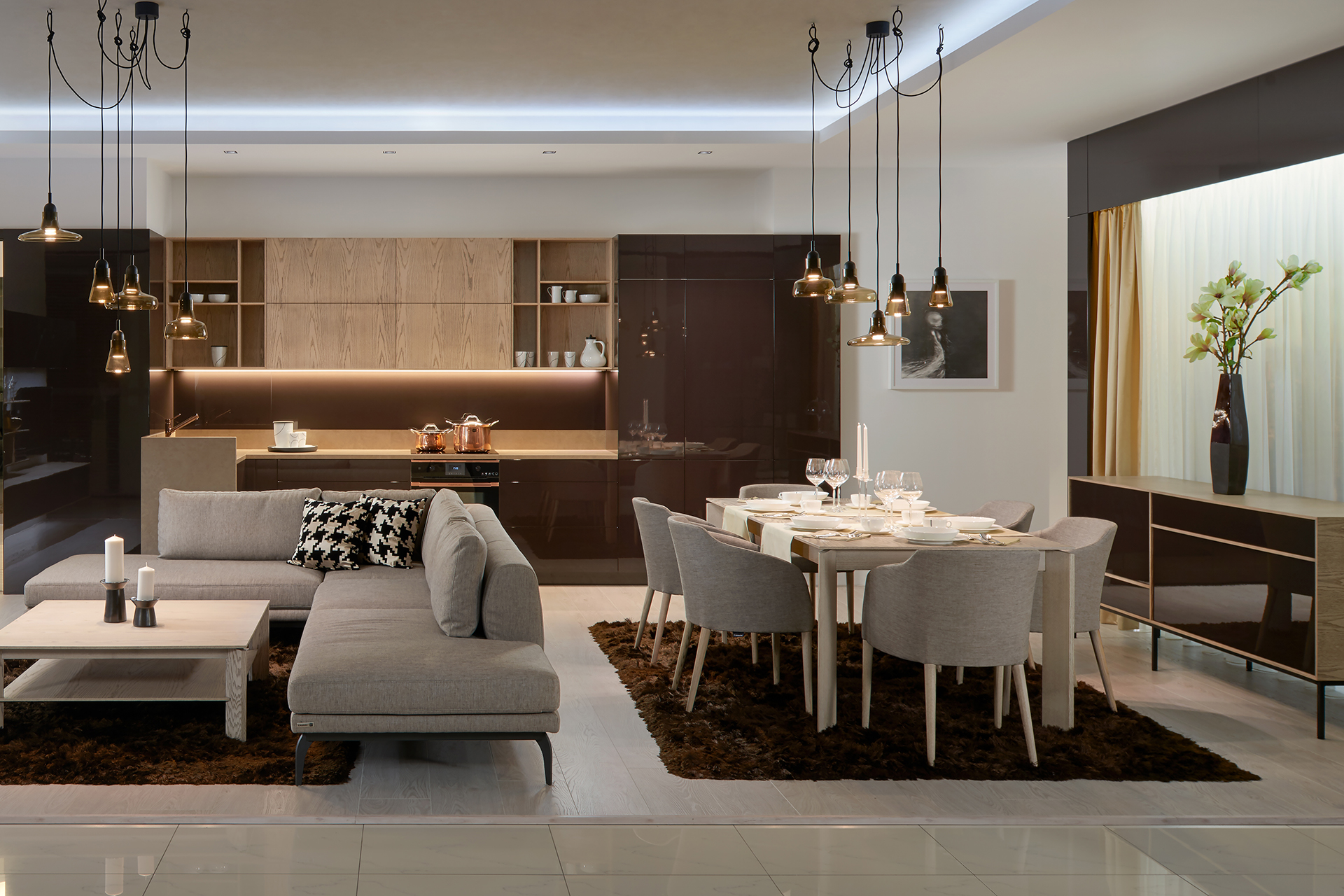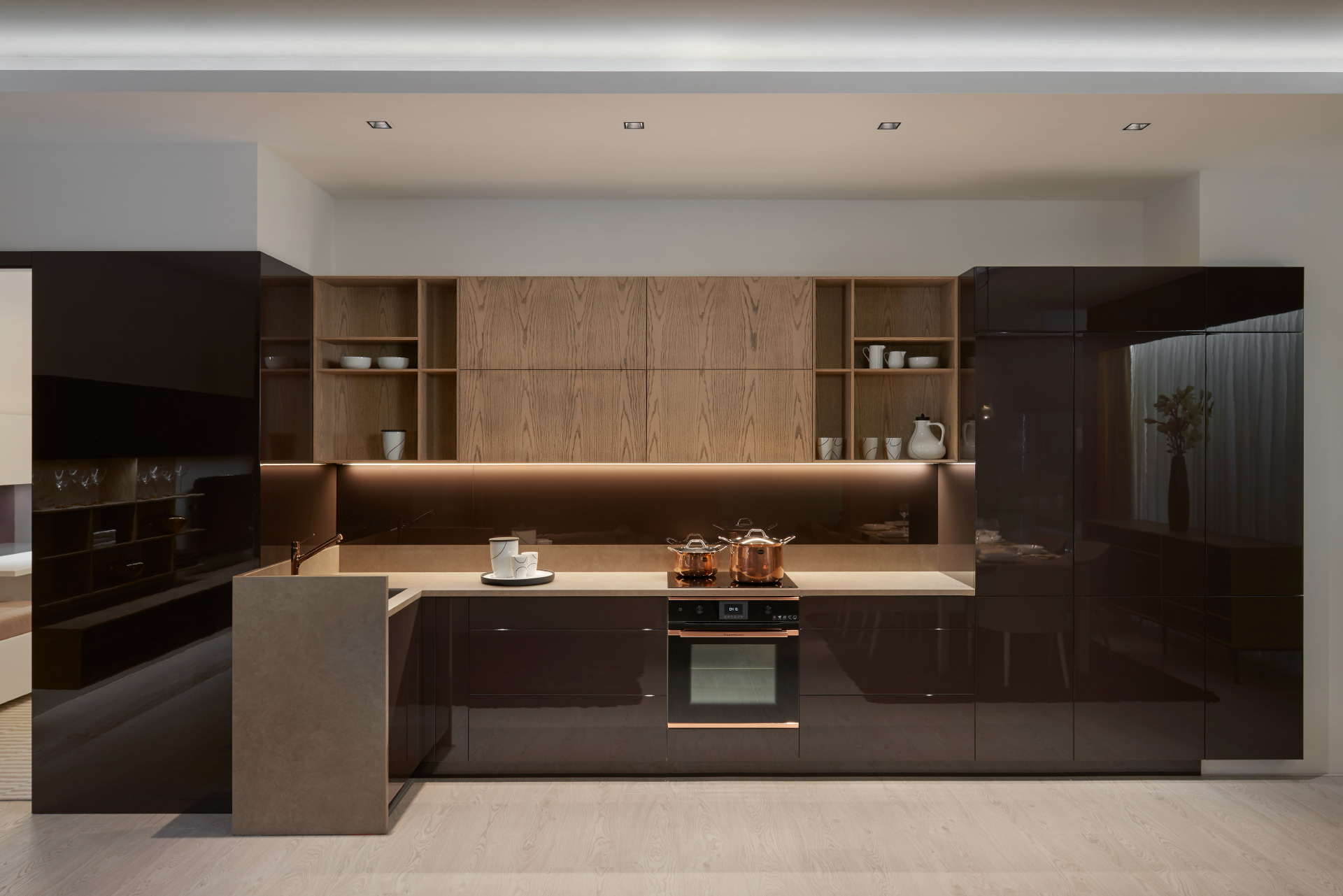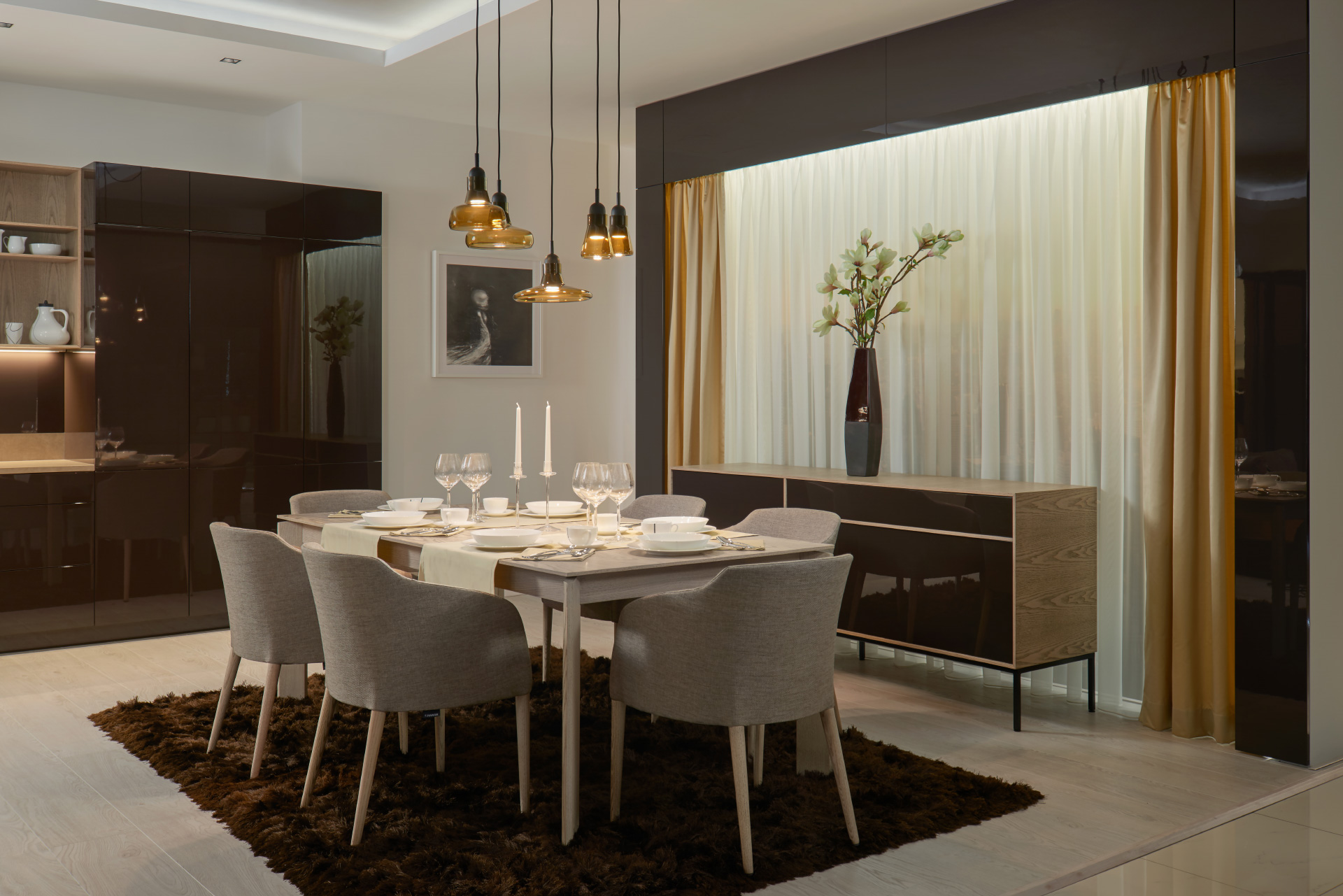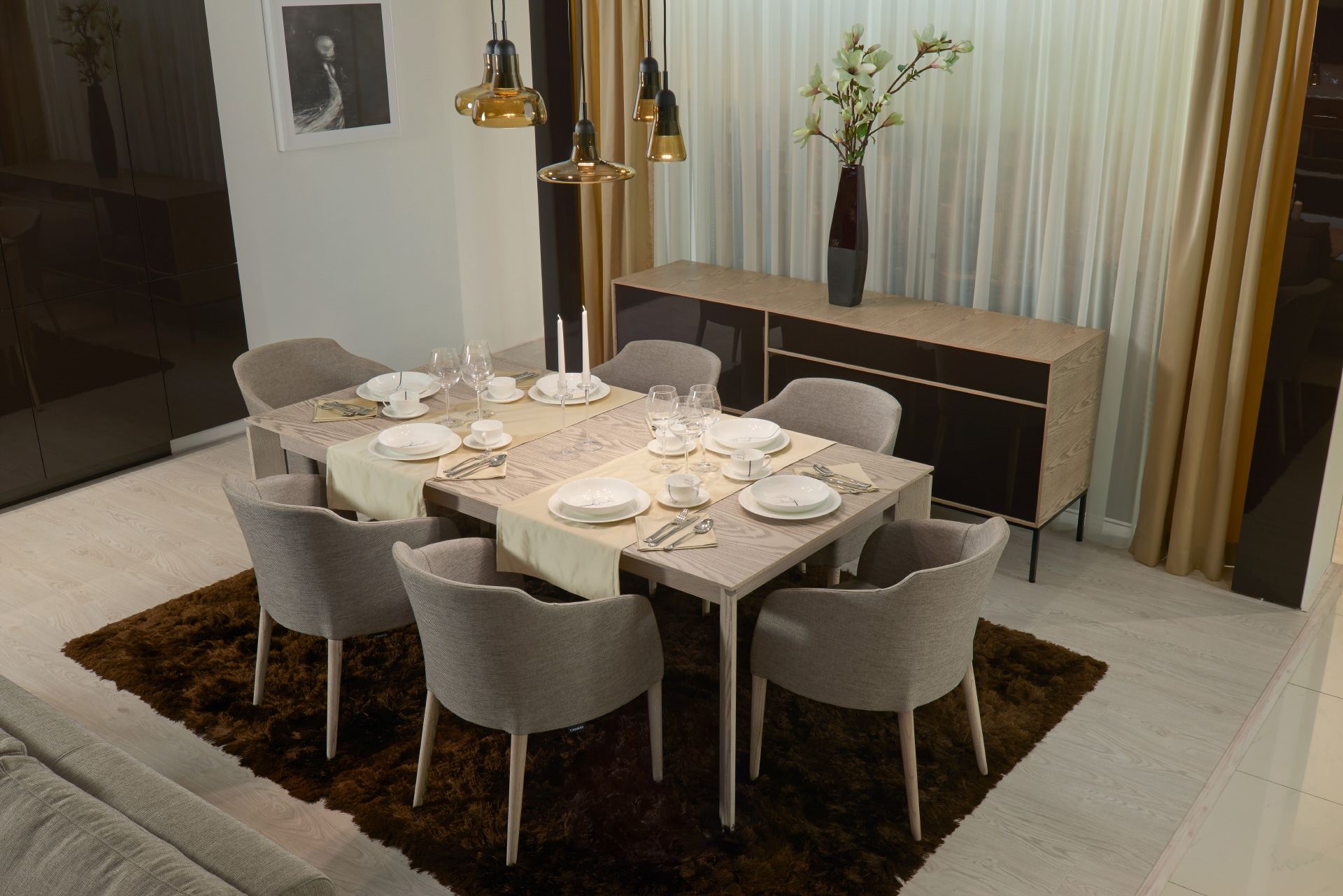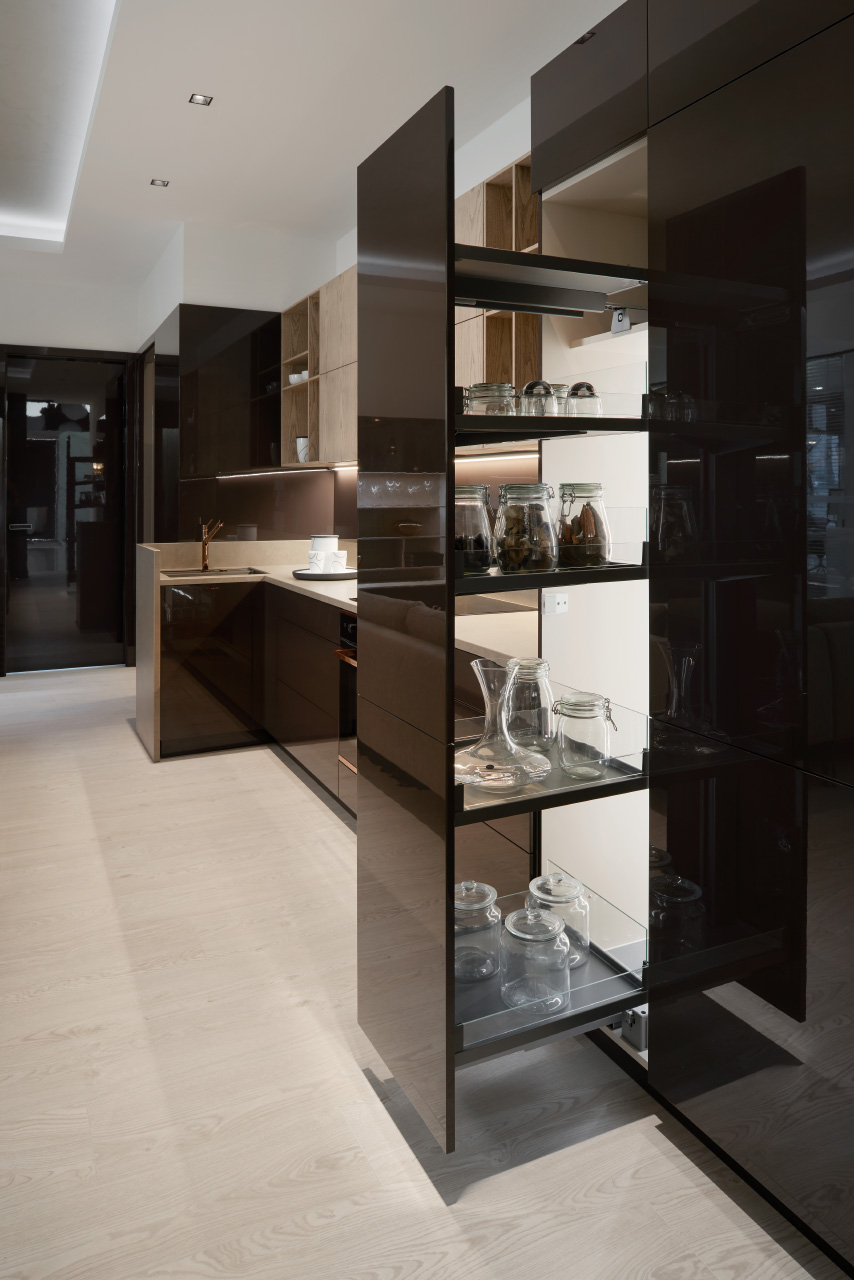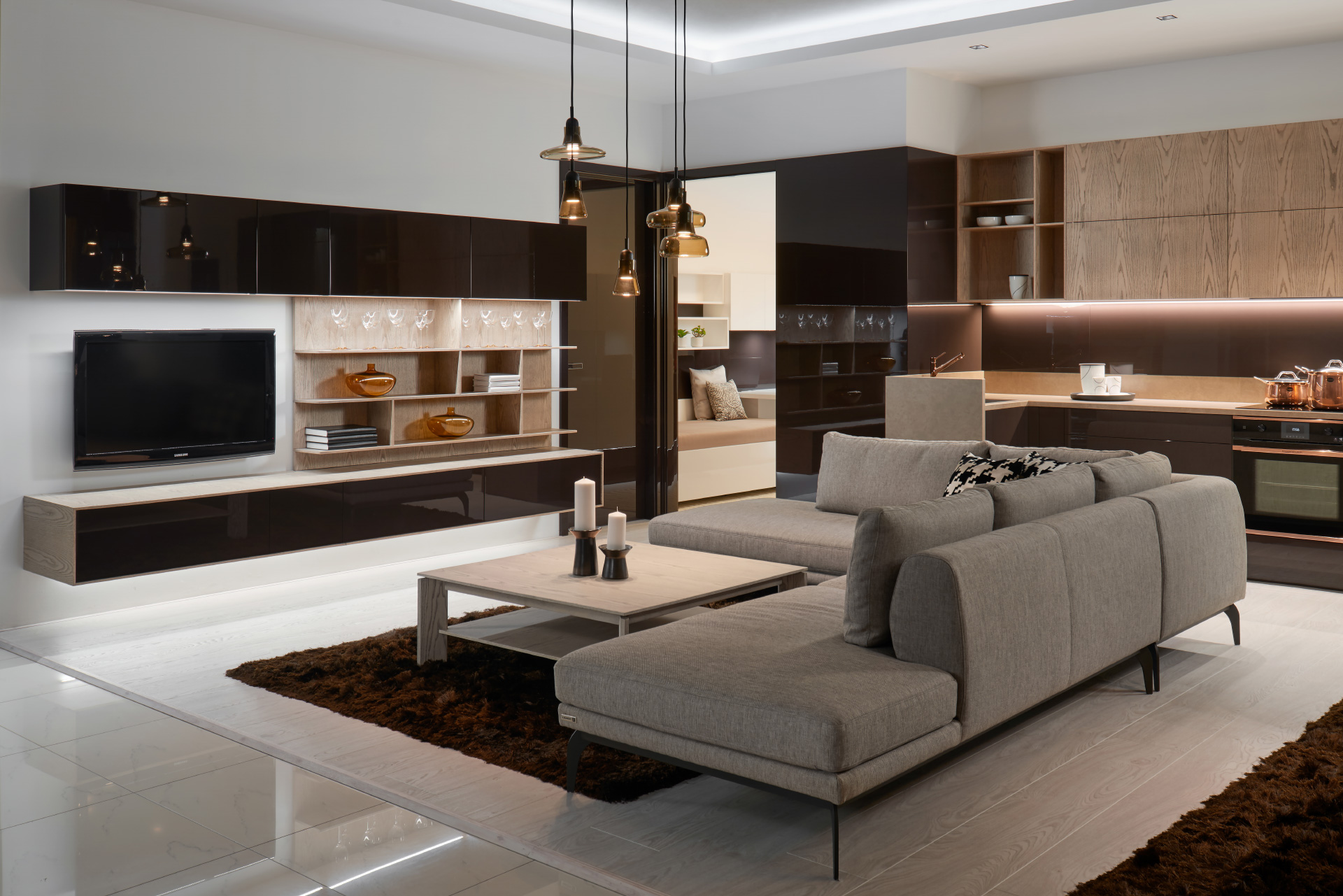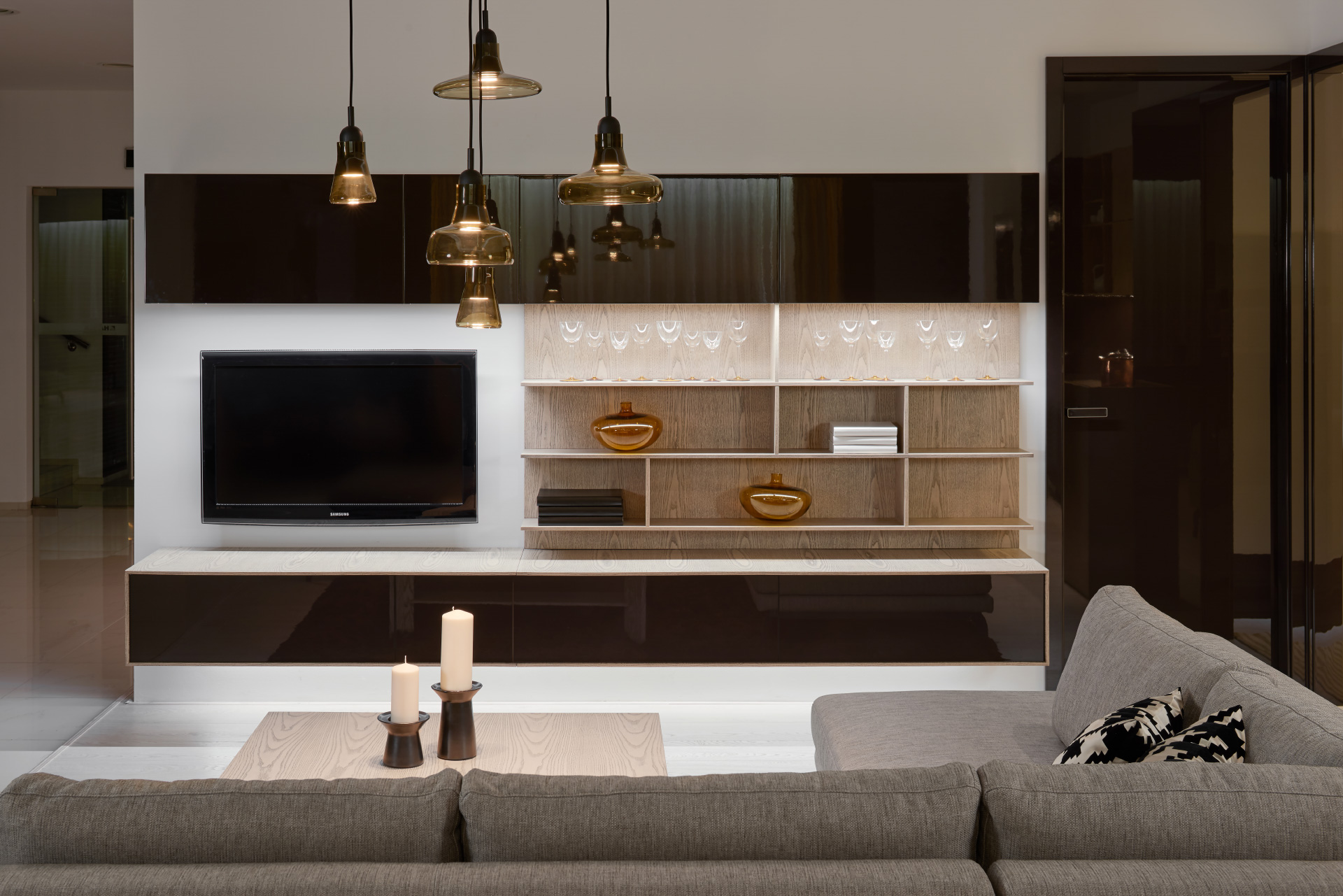 LINE kitchen
Kitchen ergonomics can vary. This successful set has a straight execution with characteristic smooth doors.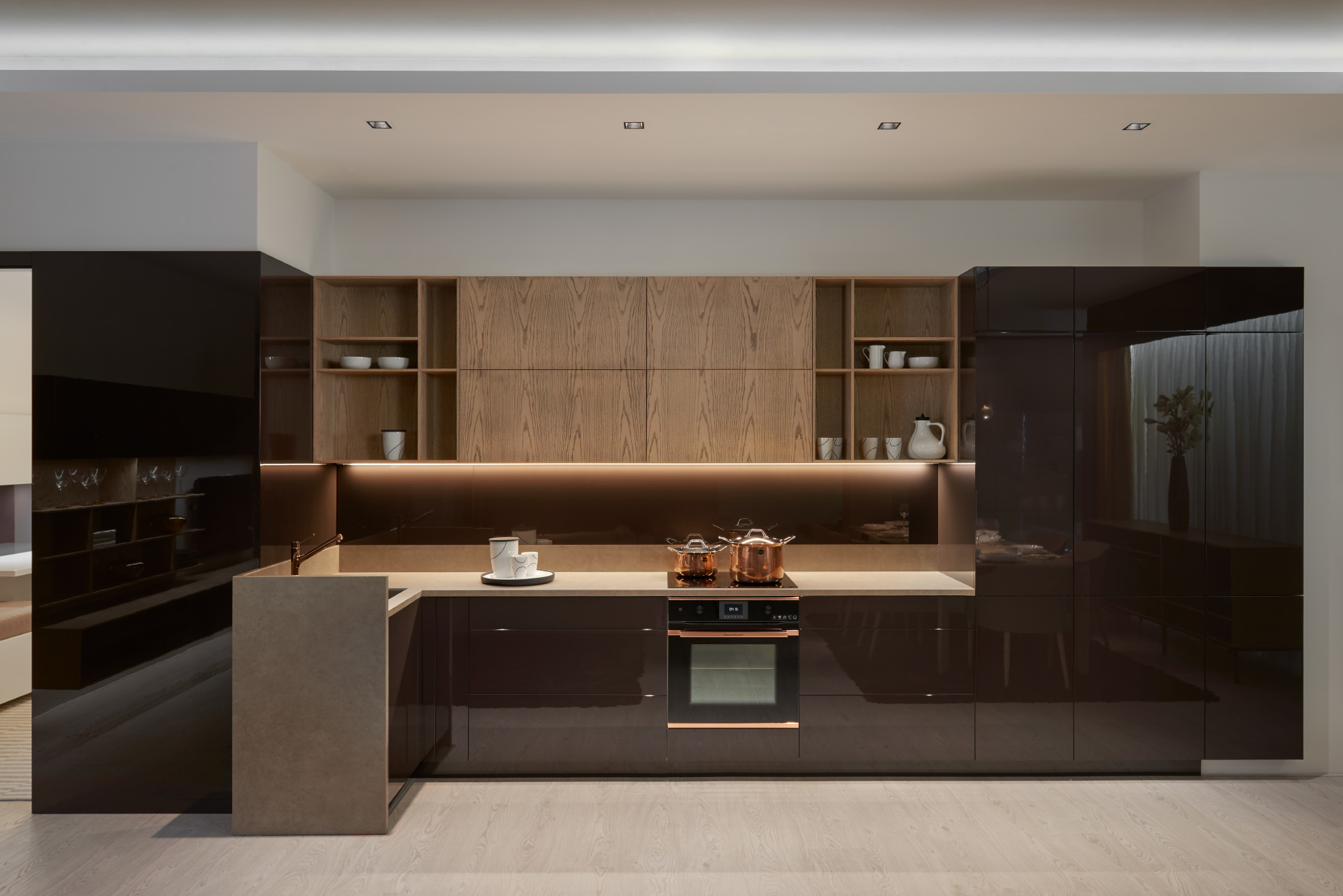 Design
The sides of the kitchen with lacquered high cabinets are complemented by an inner part interestingly combined with structured veneer.
Design shown:
RAL brown varnish - high gloss / beige ash with patina
This kitchen is also available in other colours and materials.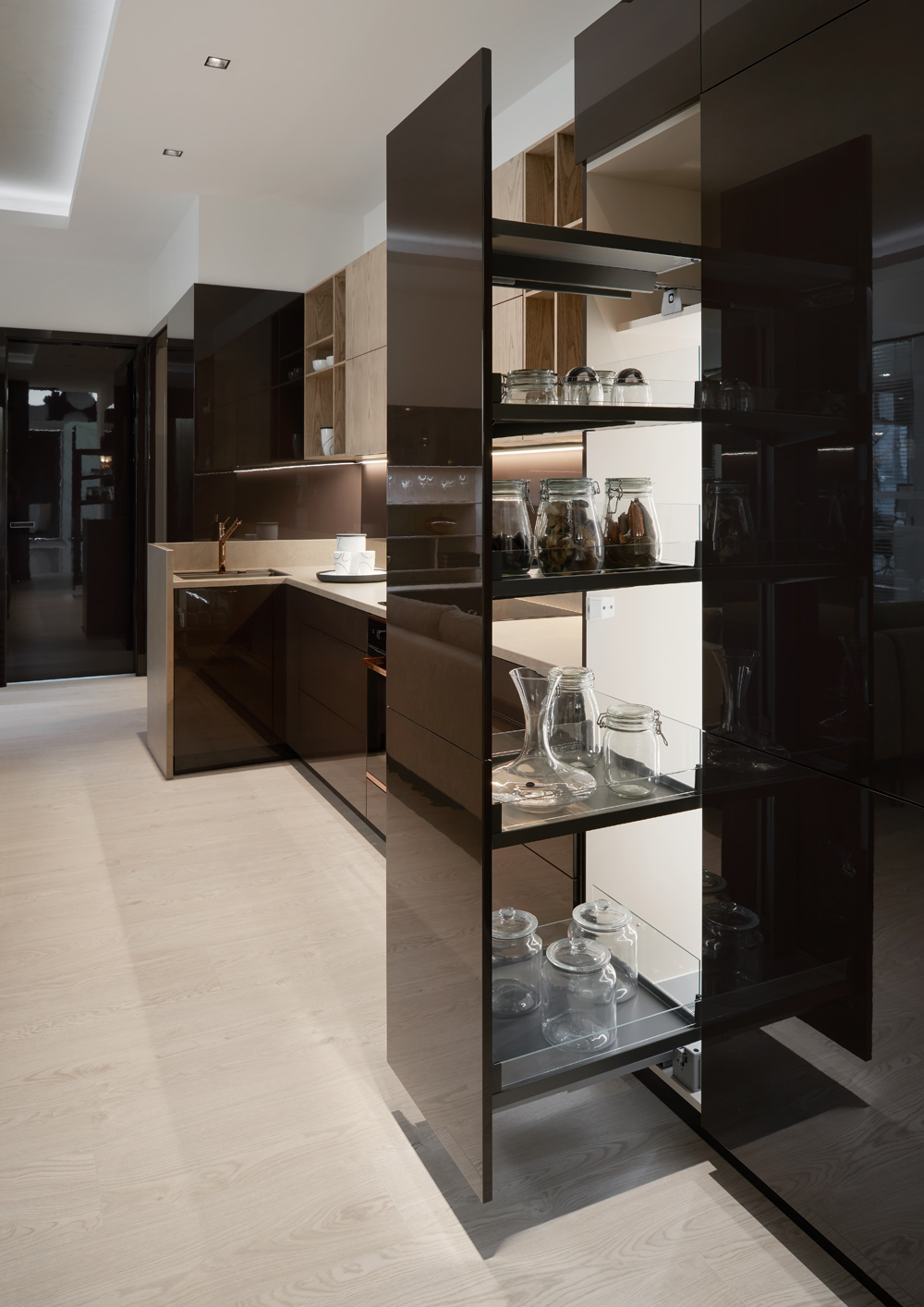 Food cabinet
where you can easily hide all the things and food you need to have on hand.