Interior doors of the highest quality in a unique design.
Equipment & ergonomics of the doors
You can detect the quality difference in the details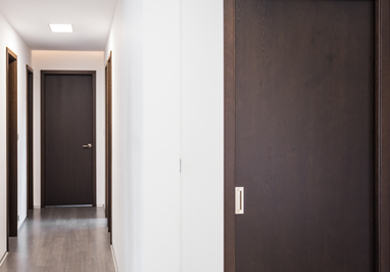 Ergonomics
HANÁK interior doors are unified with other furniture, thus creating a harmonious interior in a unique style and surface quality. With their rabbetless design, a height of up to 2700 mm and the special jamb and door leaf structure, they represent the absolute top of the range of interior doors available on the market.
The rabbetless design of the interior doors is unrivalled for its appearance, functionality, and clearness of shape. It ensures that the door leaf is embedded into the architrave without protruding into the space, thus being on one level with the architrave.
The door leaf hangs on hidden embedded hinges, which provide silent operation and excellent bearing capacity. For complete sealing of the interior doors, you can use an integrated threshold, which is shaped into the bottom edge of the door leaf.
The overall appearance of the doors is finished with a door handle, which you can choose from hardware manufacturers recommended by us.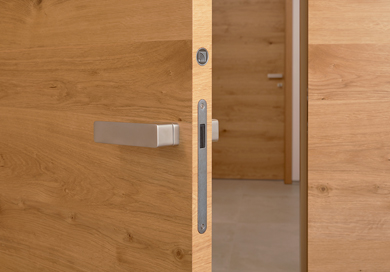 Quality of surface finishes
There are many different furniture surface finishes, but only varnish is a synonym for real quality, resistance and exclusiveness. Doors are varnished from both sides, including all edges, using modern rolling lines. The quality of surface treatment is incomparable and unique.
For varnished finishes, we apply 5 layers of acrylic varnish on both sides of the door, including the edges, and after curing with UV radiation, a further 2 final layers of high-gloss polyurethane lacquer are applied.
For veneered matt finishes, we apply 4 coats on both sides of the door, including the edges, and for the high-gloss variant we use 7 coats of acrylic transparent lacquer.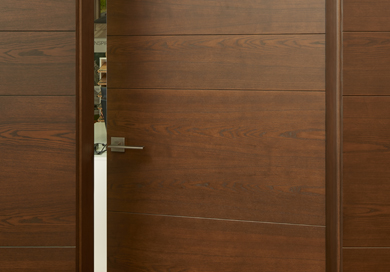 Jambs and architraves
Interior jambs are replacing obsolete steel jambs, which are not aesthetic. The frames are inserted in the door openings in the final phase of construction when the plastering is finished and the floor is laid.
As a standard, architraves up to a clear height of 2100 mm are fitted with two hidden hinges. If the height exceeds 2100 mm, they are fitted with three hidden hinges. All architrave surfaces and edges also have a humidity-resistant surface finish.
The connection of architraves in corners can be selected in executions with either 45° for veneer, or 45° and 90° for varnished door frames. The door frames can be produced with a different surface finish or colour design than the door leaf.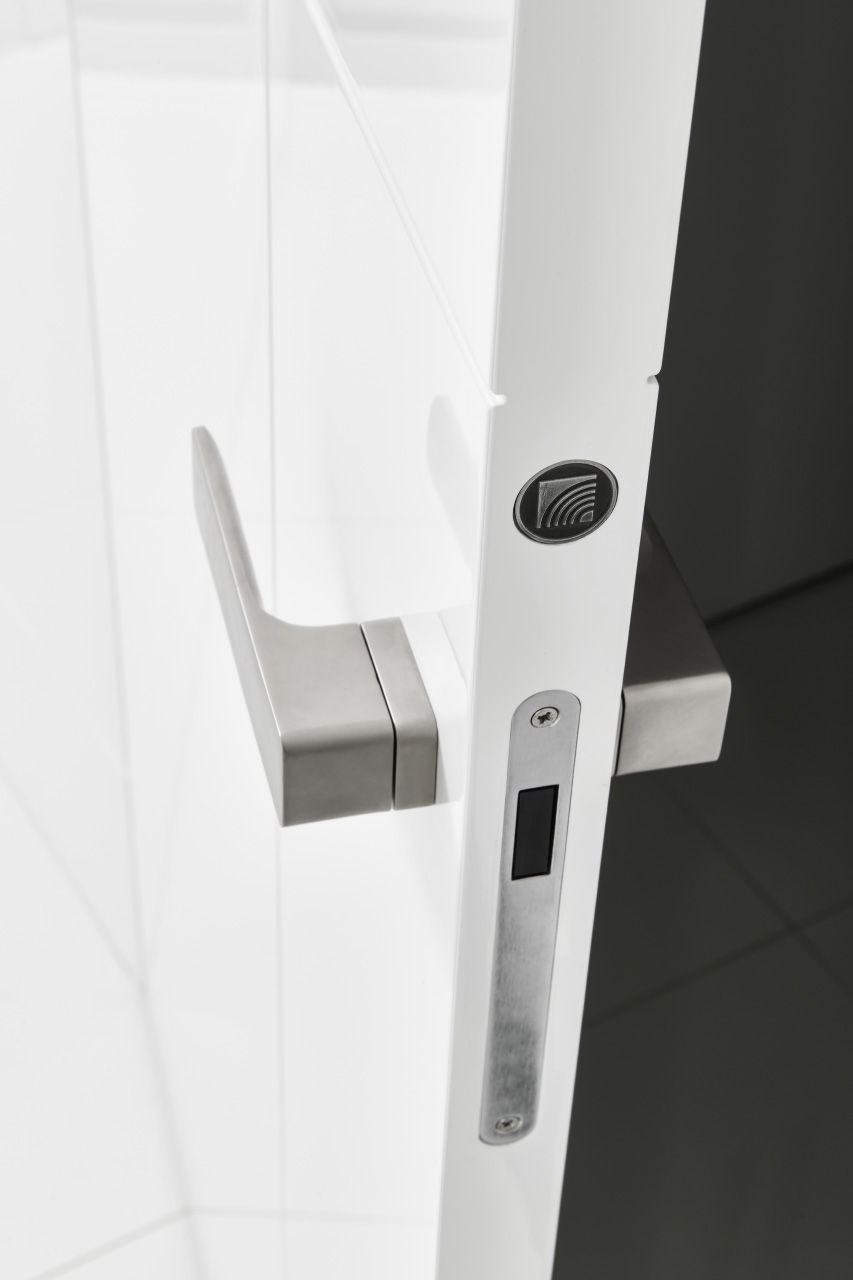 Hallmark of originality
All door leaf edges are decorated with the HANÁK originality mark for doors. The connection between the edge and the door leaf is always of high quality and waterproof.