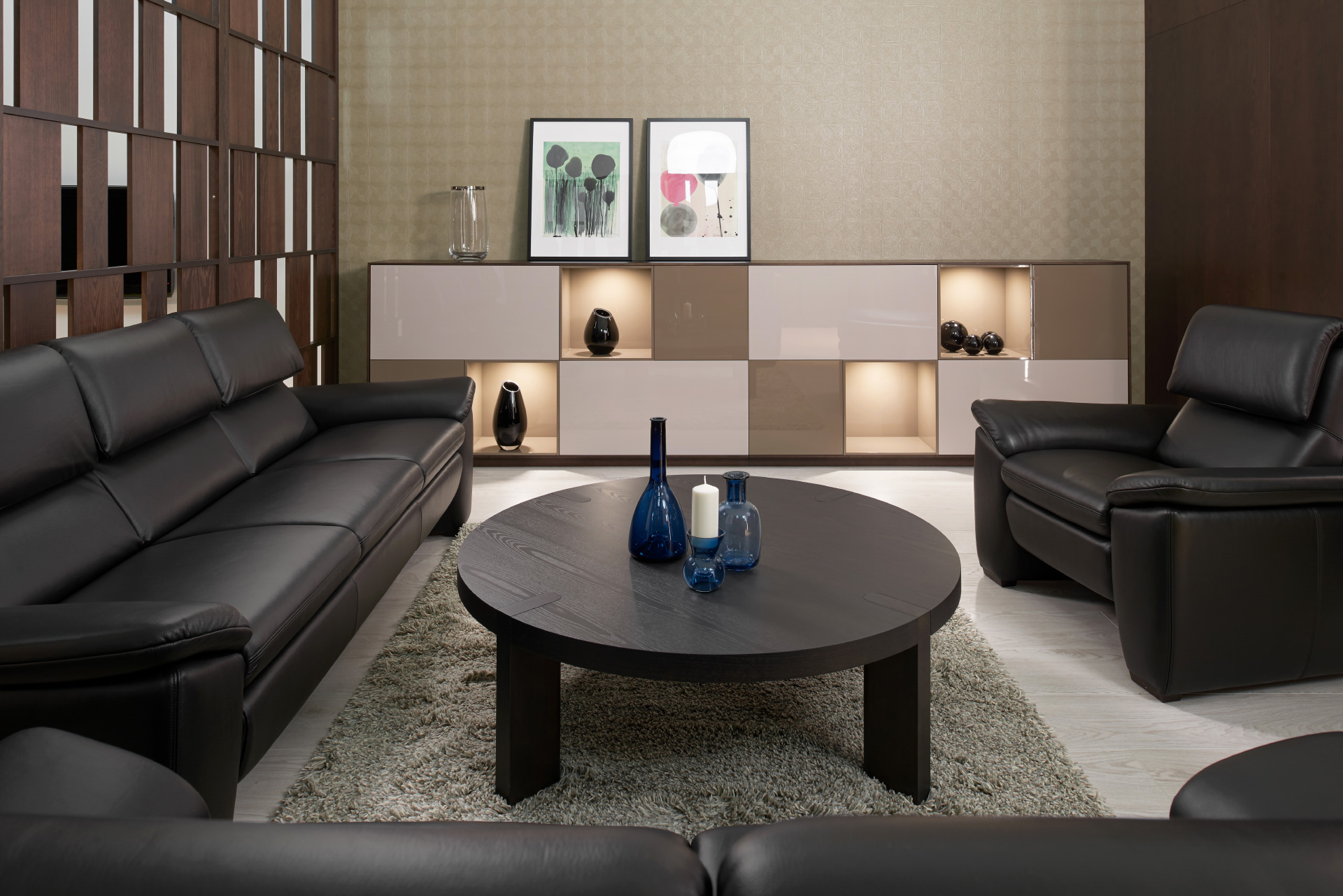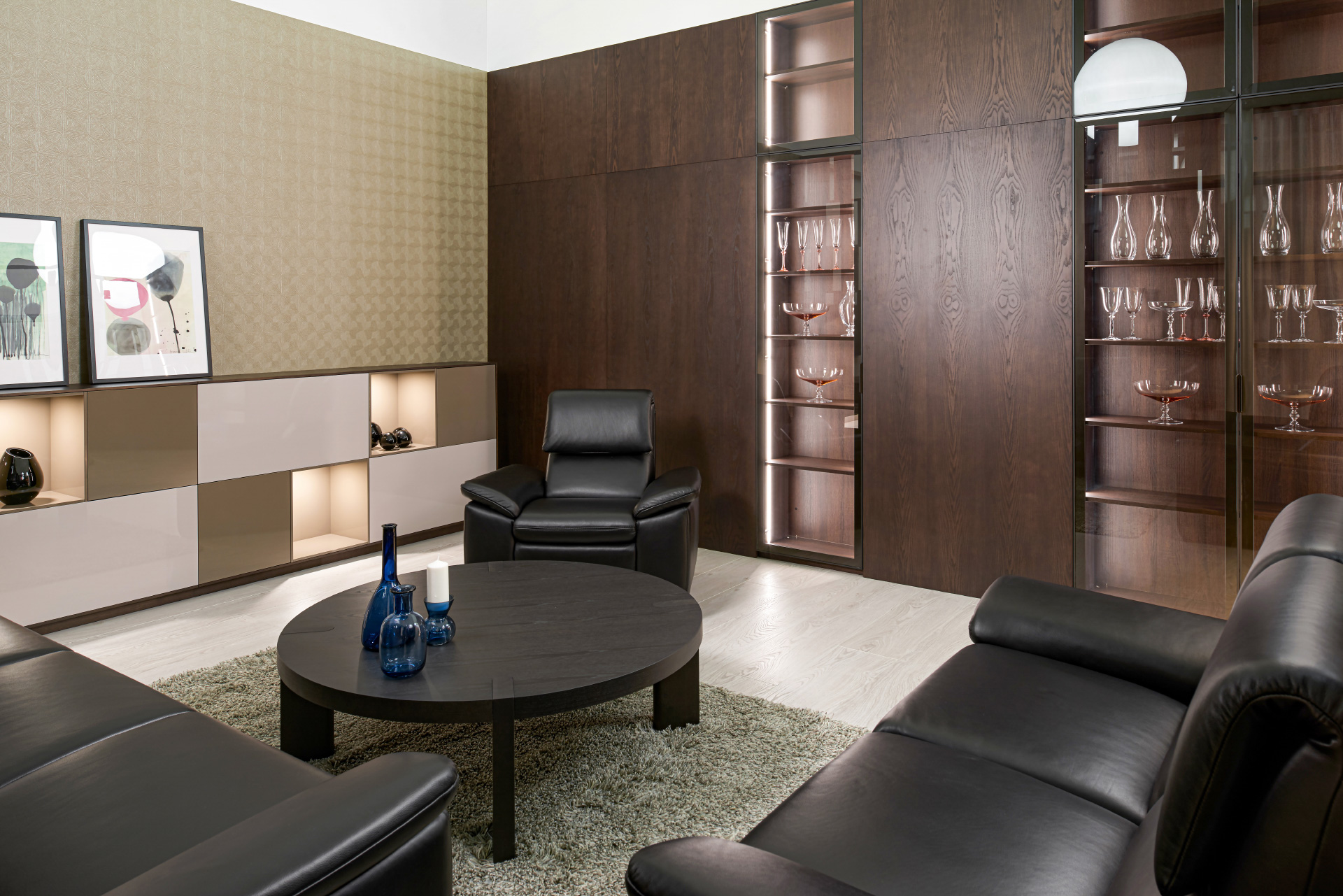 Luxurious living room with dark veneer
The dark veneer and light lacquer underline the exclusivity of the living room, which offers various design options and combinations.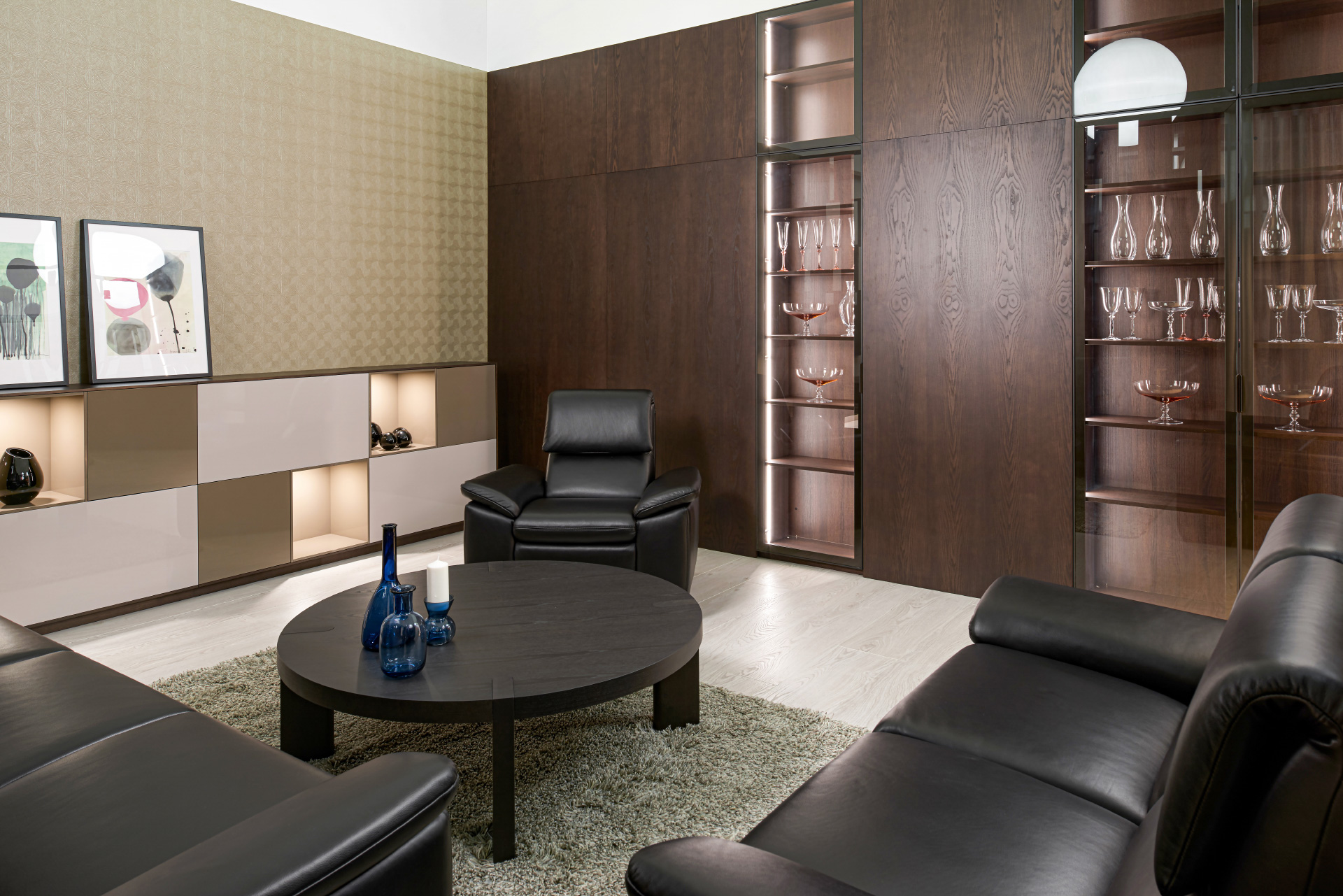 Round table
with design elements forms an inseparable whole together with the leather sofa.
Design shown:
dark ivory / mocca star varnish - high gloss / arabica oak veneer
This living room is also available in other colours and materials.