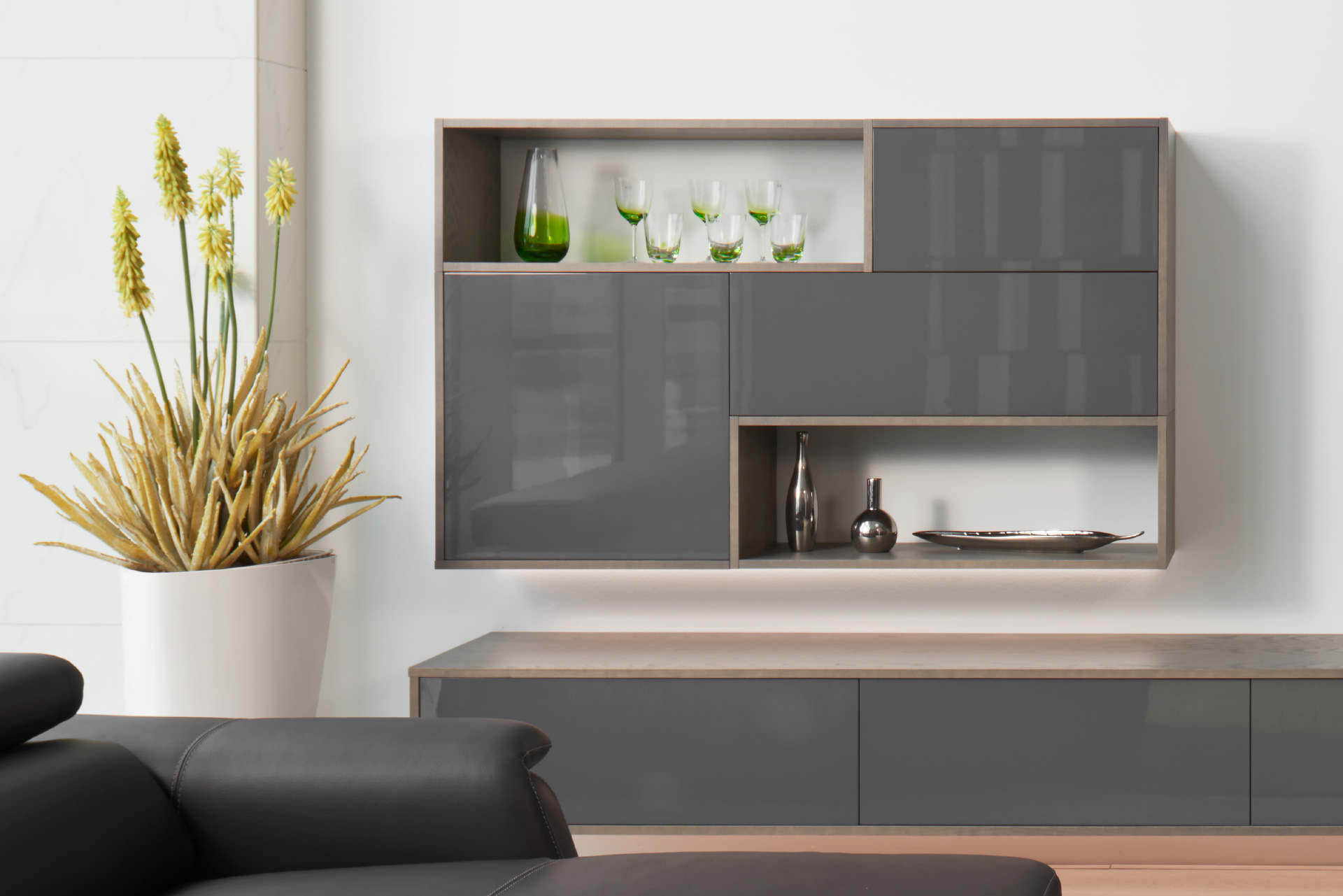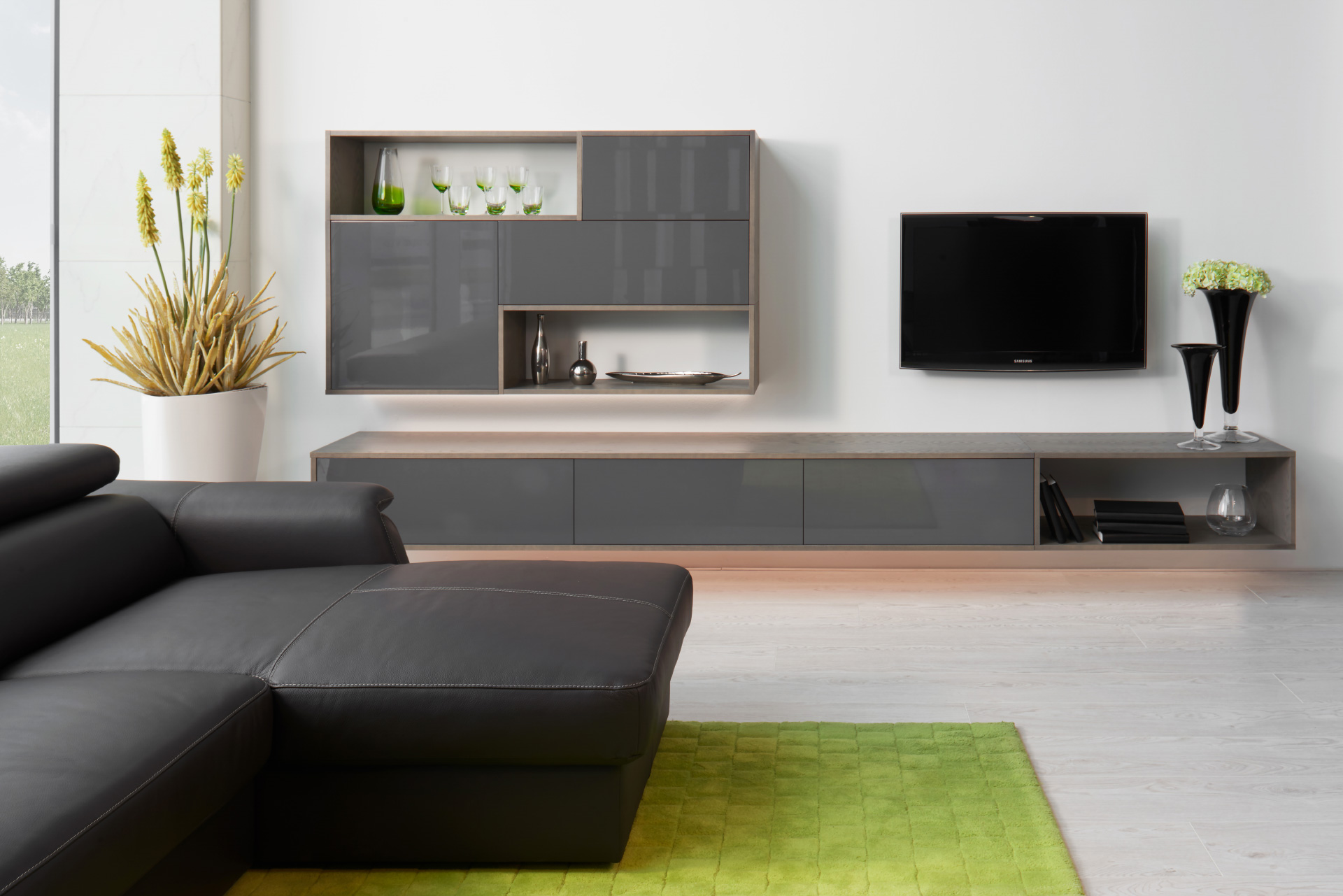 Living room with airy set
Perfect symmetry of the living-room set in anthracite lacquer and veneer with a touch of grey.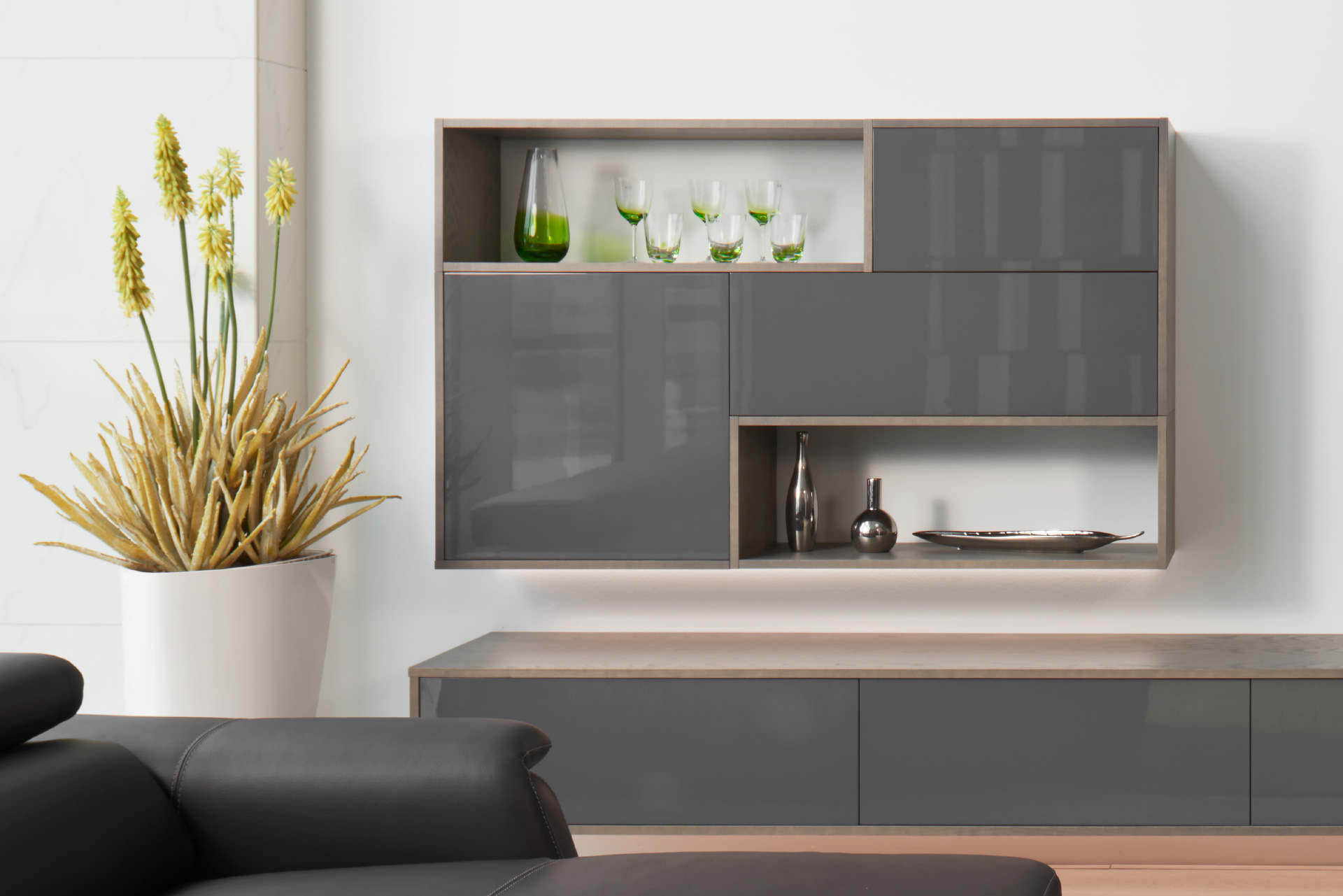 Simplicity
and clean lines will not bore you. It is thought out to the last detail.
Design shown:
anthracite star varnish - high gloss / grey rustic oak veneer
This living room is also available in other colours and materials.