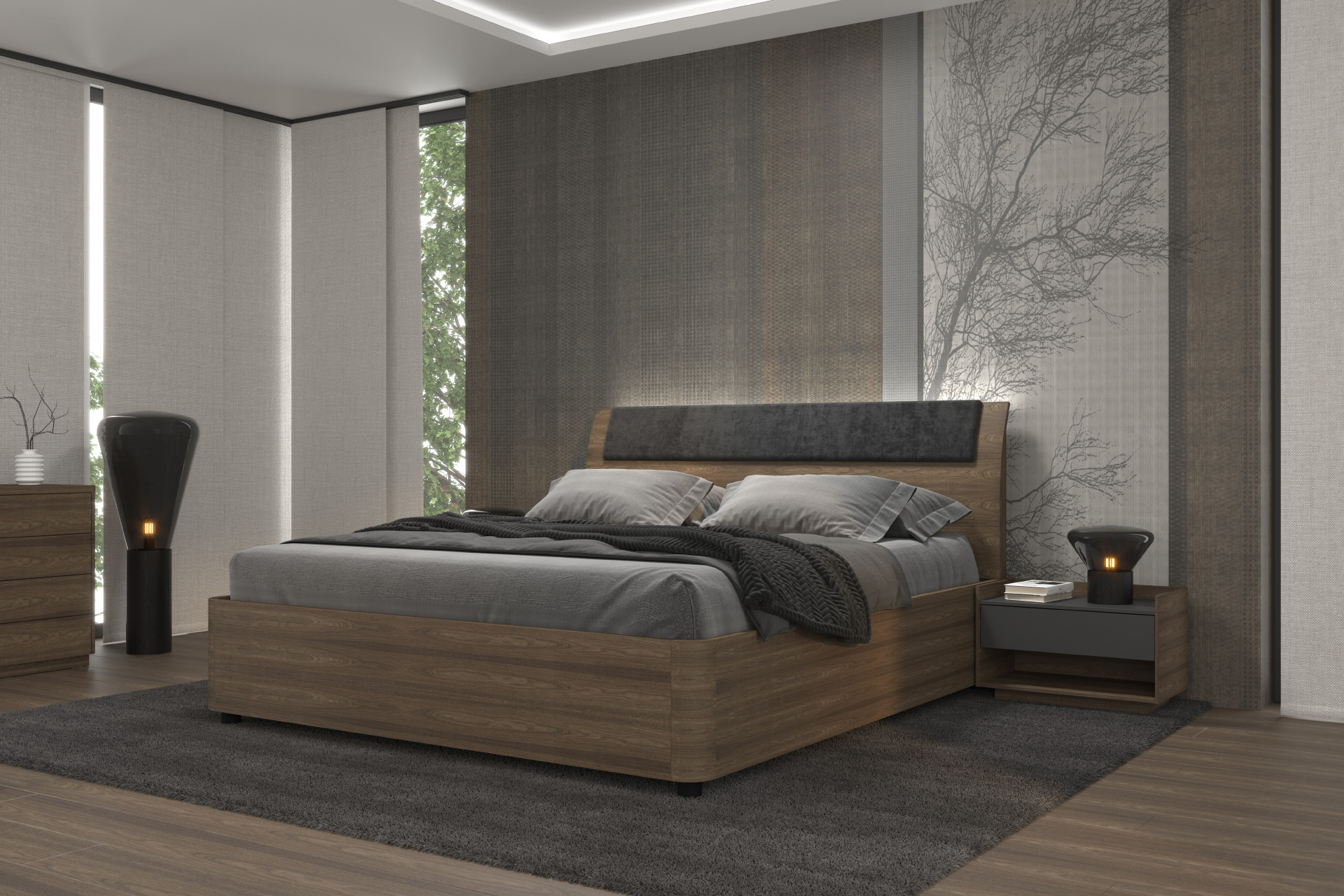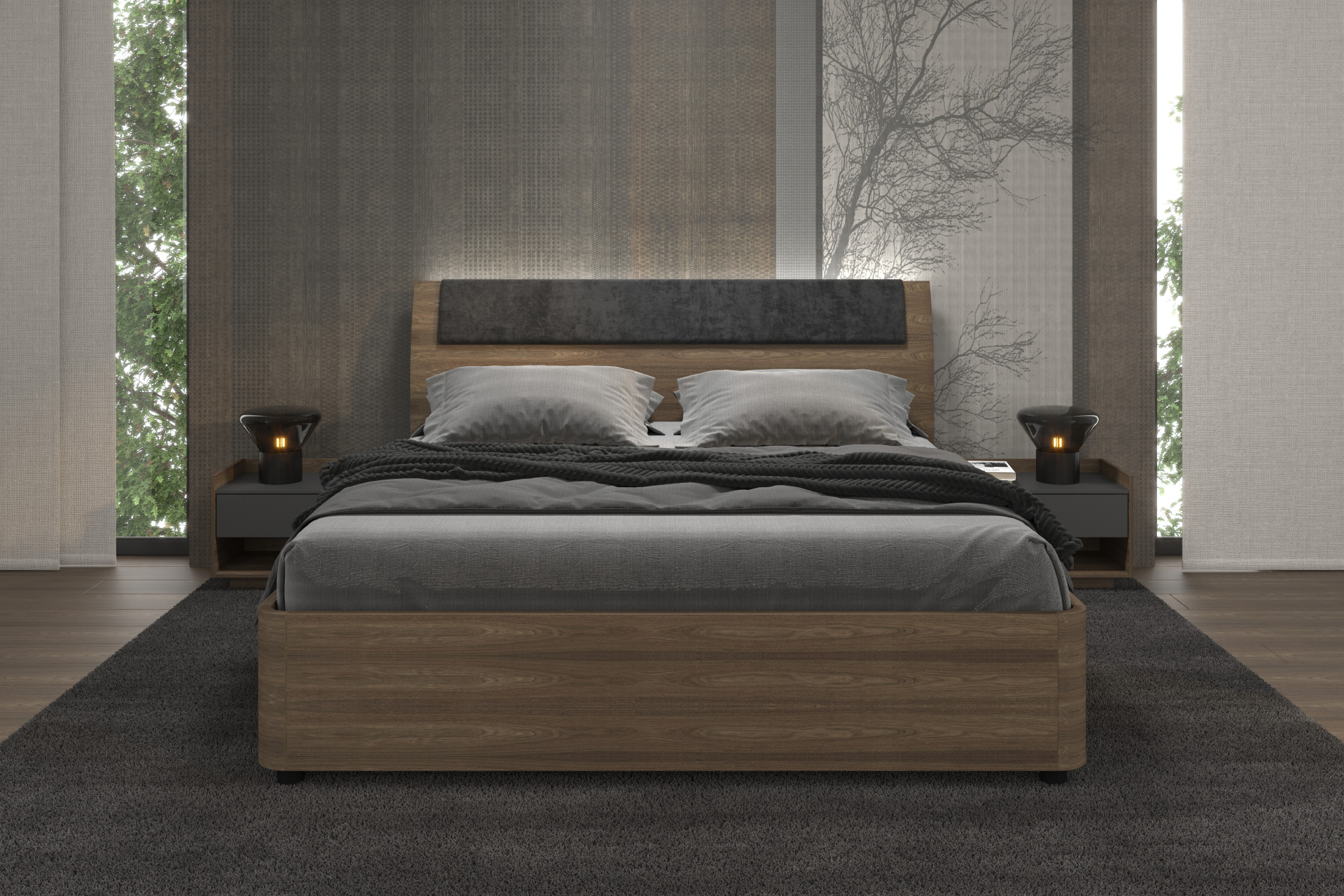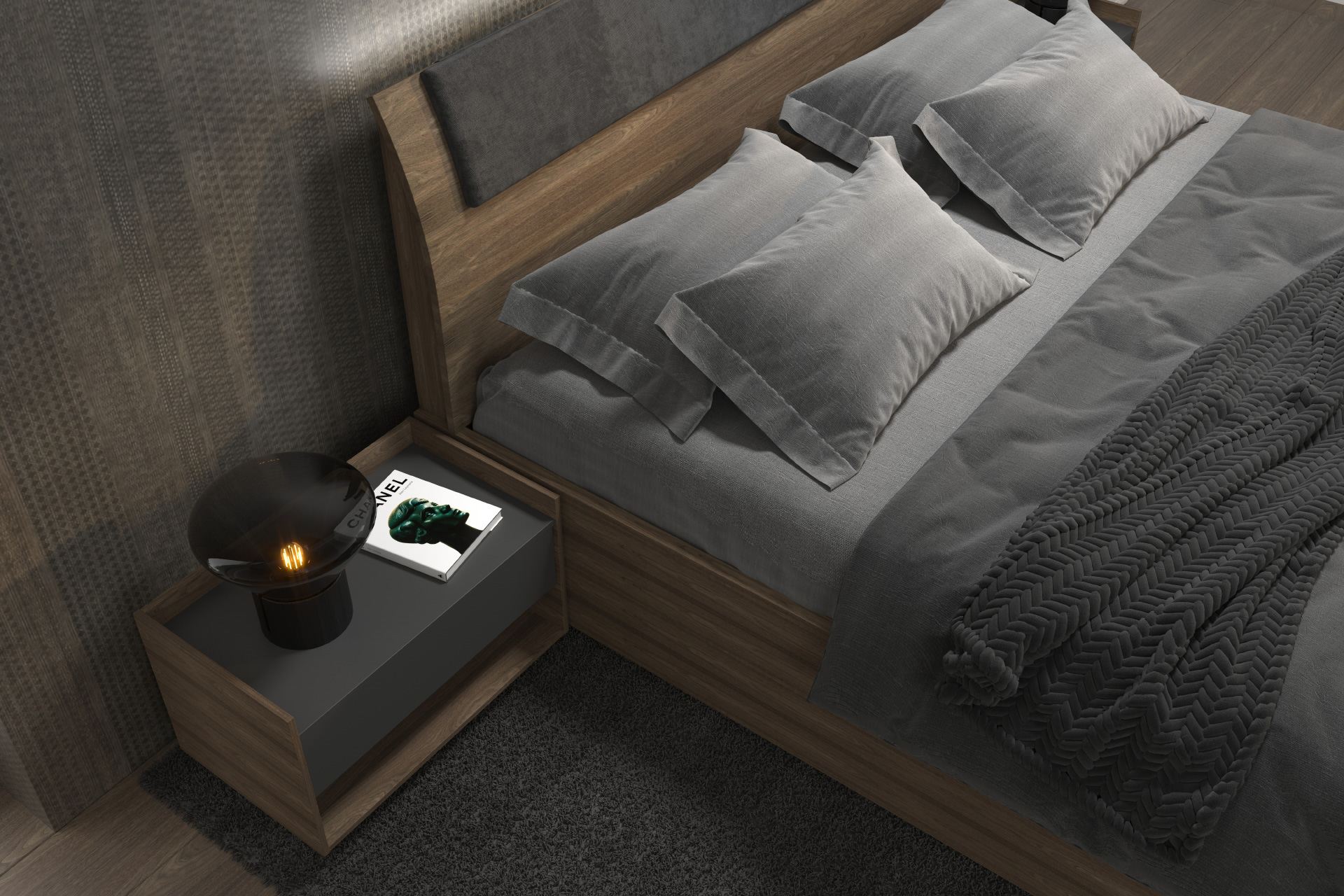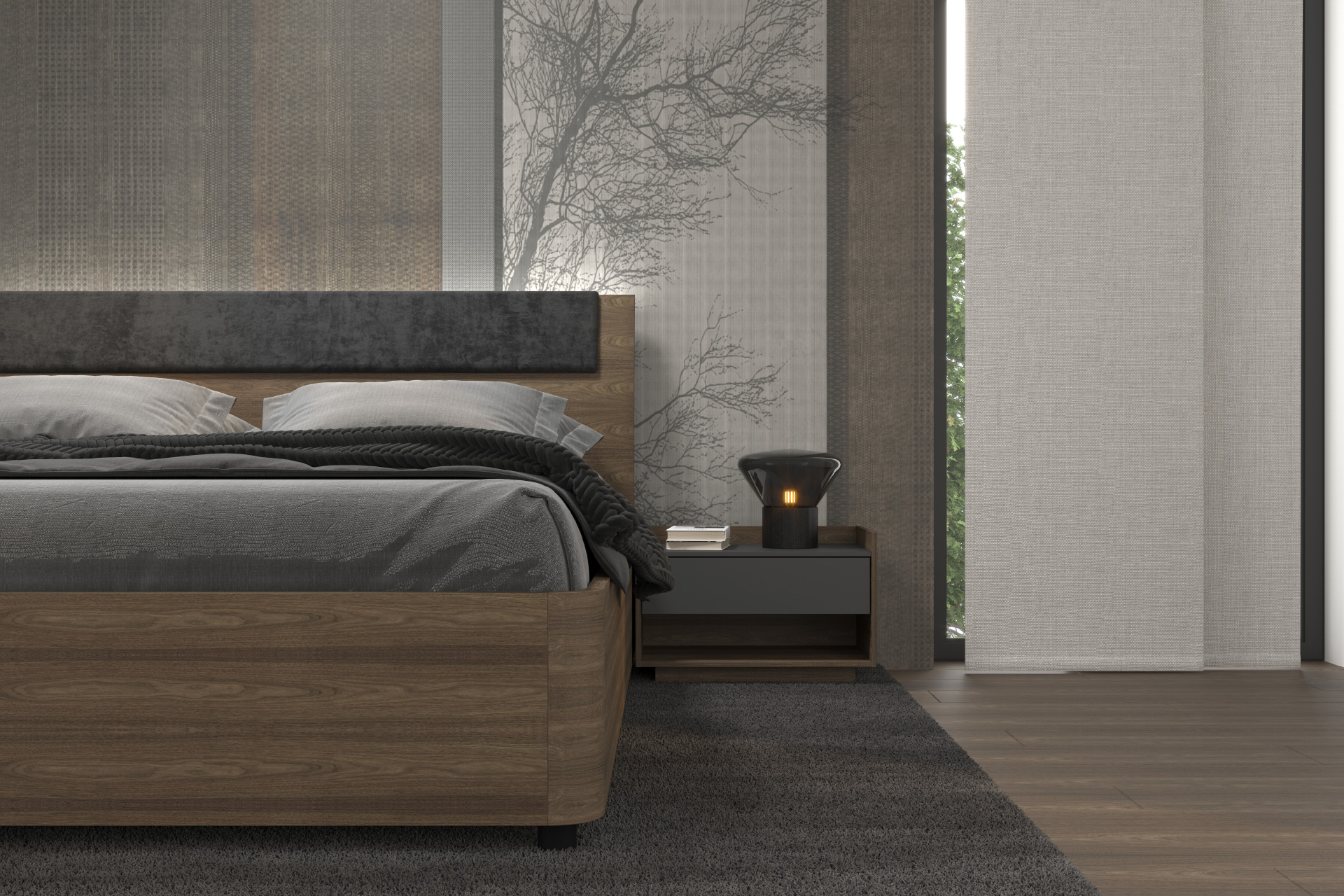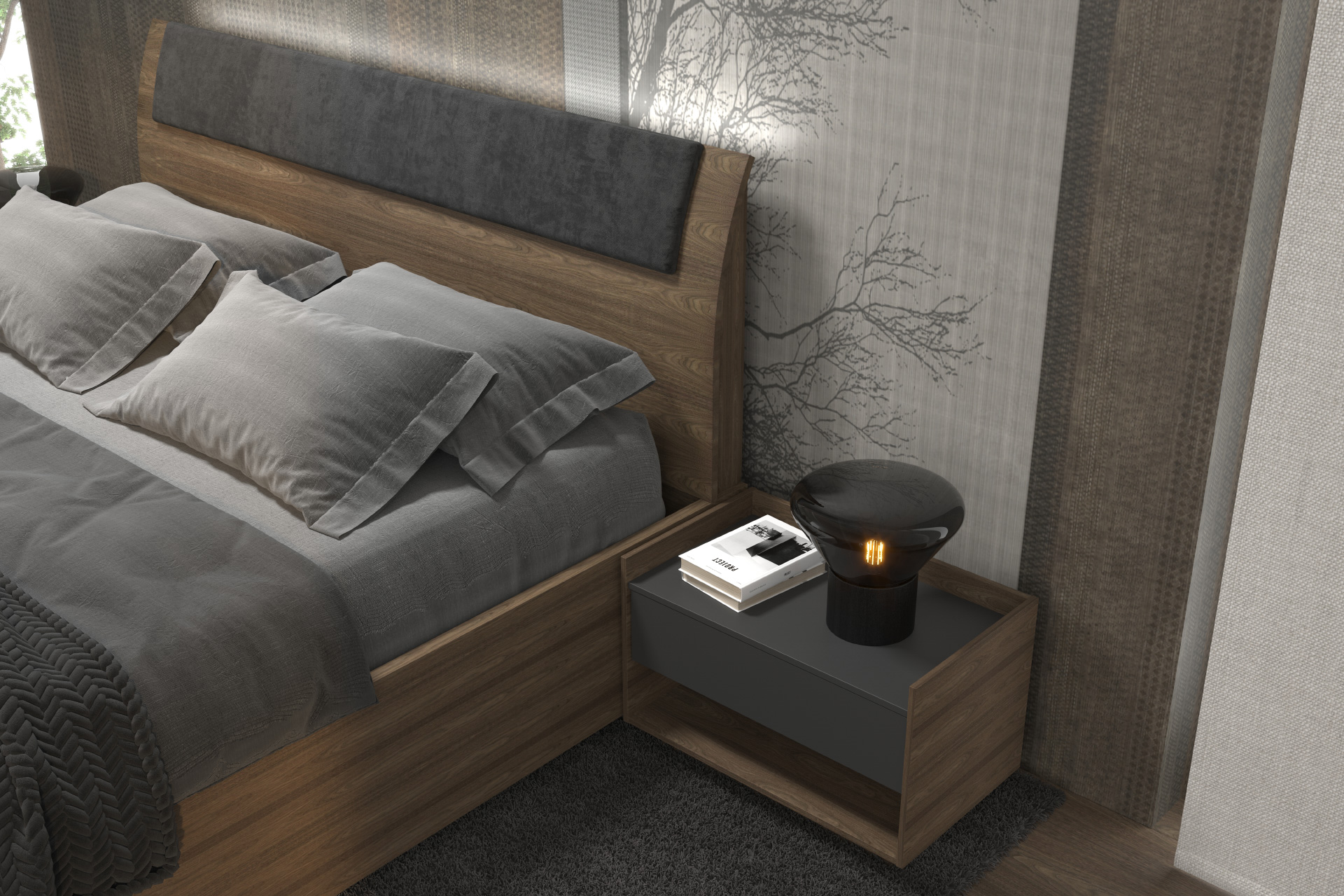 KLAUDIE bedroom
Lovers of natural materials will feel comfortable in the iconic KLAUDIE bedroom, especially notable for its precise design with rounded elements.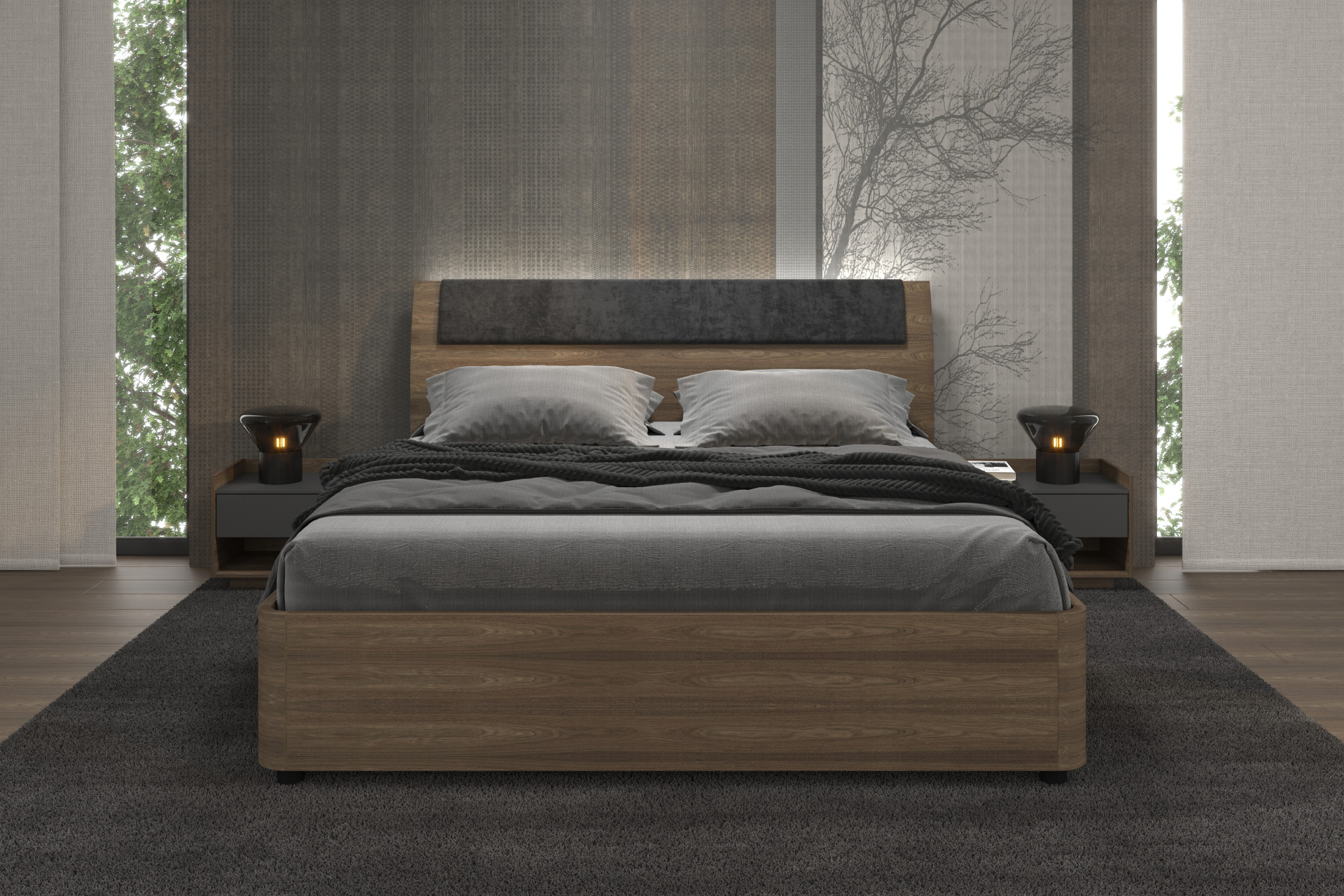 Round headboard
with a narrow upholstered backrest that will not only be appreciated from an aesthetic but also a practical point of view.
Design shown:
American walnut veneer, grained / titan star varnish - matt / NUBUK black NB-CE upholstery
This bedroom is also available in other colours and materials.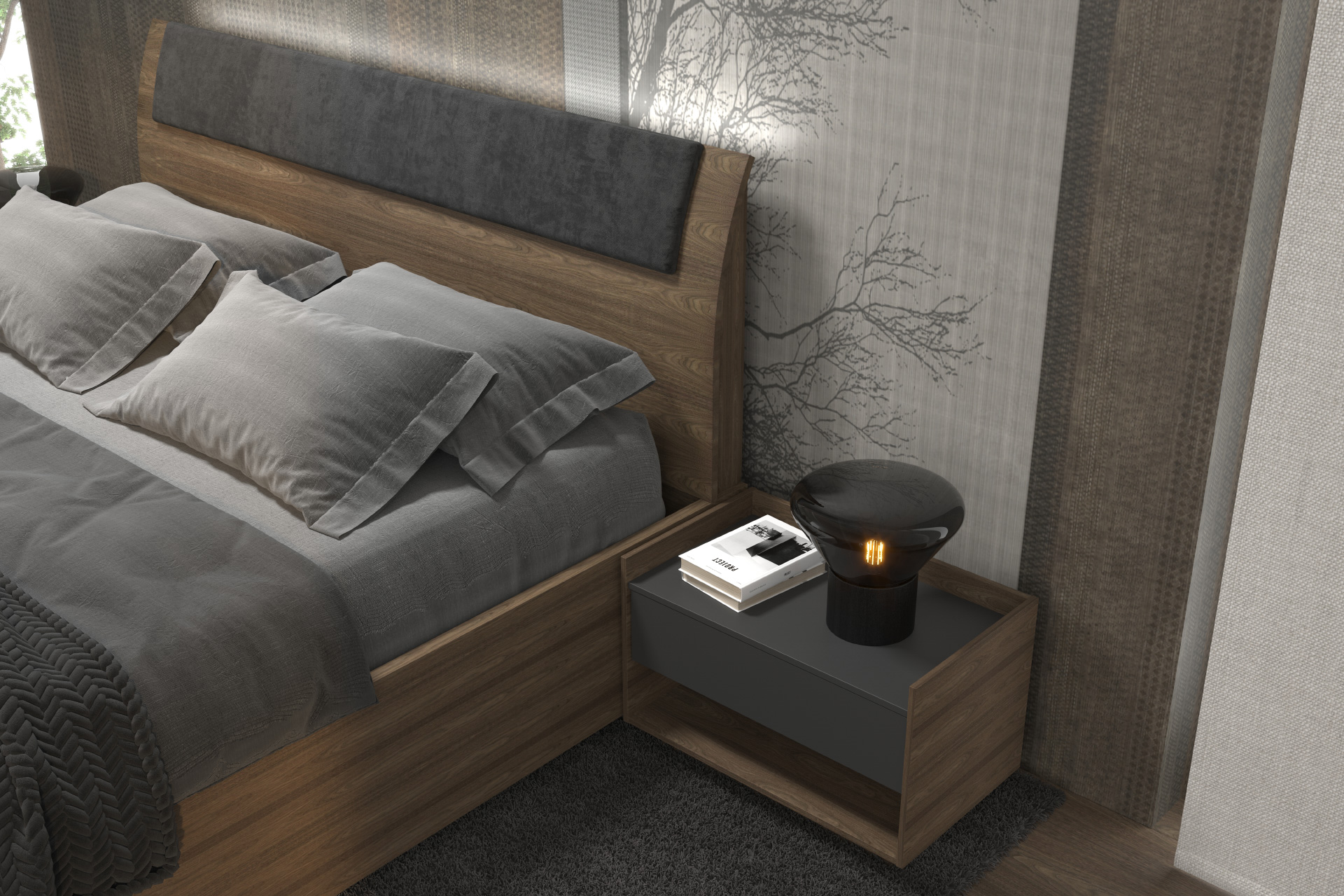 Minimalist bedside table
with a raised edge and an inserted drawer, it offers a combination of lacquered and veneered design.